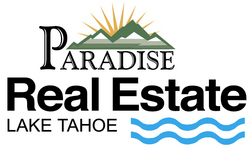 "This is a unique opportunity for buyers of Lake Tahoe property," states Paradise Real Estate President and CEO Dan Spano. "The current market gives every advantage to the buyer."
South Lake Tahoe, CA (PRWEB) September 13, 2010
Paradise Real Estate has launched an updated web site that allows users to search Lake Tahoe real estate like a realtor. You can search both California and Nevada Lake Tahoe listings and sign up for e-mail notification when a listing is entered on the MLS. The web site is designed to focus on foreclosure and short sale listings that are dominating the current market.
There has been a dramatic rise in buyer activity this year. The number of Lake Tahoe sales in 2010 through August 31 is 360, compared to 271 in 2009. That is a 33 percent increase and exactly half of the South Lake Tahoe real estate sales this year have been bank owned or short sale listings.
Real estate in Lake Tahoe is coveted for the pristine location and year round recreation. The recession has created an excellent opportunity to own Lake Tahoe houses at bargain prices. The median selling price for a single-family home in South Lake Tahoe is now $326,500, according to the South Tahoe Association of Realtors MLS statistics. That is 33 percent lower than the market peak of $489,000 in April of 2006. Many Lake Tahoe homes for sale are foreclosures and short sales listed at or below 2003 prices.
Tahoe real estate exploded from 1999 to 2005. The demand was insatiable and homes were doubling in value every 3 to 4 years. In 2006, unit sales dropped by 35 percent and the median price leveled out. The price of Lake Tahoe houses reached a bottom of $317,250 in February of 2010. The median sales price has improved each month since. "This is a unique opportunity for buyers of Lake Tahoe property," states Paradise Real Estate President and CEO Dan Spano. "The current market gives every advantage to the buyer. There is a good supply of homes with motivated sellers, mortgage interest rates are at an all-time low and home prices are greatly reduced."
Spano recently sold the Paradise Timeshare Resale division of his business to focus all of his attention on South Lake Tahoe real estate. "Paradise Real Estate specializes in Lake Tahoe foreclosures and short sales. Our team approach is very beneficial for our clients. Instead of dealing with one agent exclusively, clients profit from the combined knowledge of five experienced real estate professionals. Many realtors prefer not to handle short sales due to the difficult negotiations with many parties. At Paradise, we welcome the challenge and are proficient with short sale transactions."
# # #