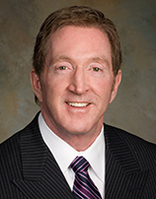 It is unfortunate that some sports agents think they can get rich by preying on action sports athletes in violation of the law.
Santa Ana, CA (PRWEB) September 1, 2010
Callahan & Blaine has filed a lawsuit in San Diego Superior Court on behalf of international motocross racing team Pro Circuit Racing, Inc., against Crown Athlete Management Group, Inc. and its husband and wife owners, Scott and Shana Sepkovic, for a refund of nearly a half of a million dollars in commissions that it alleges Crown AMG improperly received.
According to the lawsuit, Crown AMG misrepresented its status as an authorized sports agent so that it could collect hundreds of thousands of dollars in commissions. California law requires sports agents to make certain mandatory disclosures to the Secretary of State prior to acting as an agent. The lawsuit claims that Crown AMG failed to make those mandatory disclosures with respect to Pro Circuit (and likely many other athletes), which renders its sponsorship contract void and unenforceable. The law further requires Crown AMG to refund all of the commissions it received, if it is found to have failed to comply with the disclosure requirements.
The lawsuit seeks to eliminate Crown AMG's claims that it is owed additional commissions from Pro Circuit on old sponsorship deals, and to recover a refund for the improper commissions Crown AMG already received.
"It is unfortunate that some sports agents think they can get rich by preying on action sports athletes in violation of the law," said Daniel J. Callahan of Callahan & Blaine, counsel for Pro Circuit. "The sports agent law is in place to protect the athletes in those situations. I anticipate that other action sports athletes who unknowingly paid commissions to Crown AMG and Scott Sepkovic that they may have not been entitled to receive will likely be seeking their refunds as well."
The San Diego Superior Court Case No. is: 37-2010-00058757-CU-MC-NC.
About Callahan & Blaine
Founded in 1984, Callahan & Blaine is California's premier litigation law firm and has been achieving record-breaking verdicts and settlements for over 25 years in all areas of complex litigation. Callahan & Blaine has the highest jury verdict in Orange County history, a $934 million jury verdict achieved after a three-month trial in Beckman Coulter v. Flextronix, a complex business litigation case. In addition, Callahan & Blaine obtained a $50 million settlement that has been certified by West Trial Digest as the largest personal injury settlement in the history of the United States. For more information, visit the firm's website at http://www.Callahan-Law.com.
###