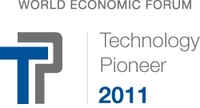 impact on the future of business, industry and society.
Geneva, Switzerland and San Francisco (Vocus) September 2, 2010
Atlassian, creator of software solutions for streamlining software product development, announced today that it has been named to the 2011 class of Technology Pioneers by the World Economic Forum, signaling the company's cutting-edge innovation and its potential to make a big "impact on the future of business, industry and society."
One of just 31 visionary companies from around the world to be selected from a pool of more than 300 submissions, Atlassian representatives will be recognized during the Annual Meeting of the New Champions in Tianjin, People's Republic of China, September 13-15, 2010.
"We are thrilled to be selected for this incredible honor by the World Economic Forum," said Scott Farquhar, Atlassian co-founder and CEO. "To be recognized among such a distinguished group is terrific validation of the truly novel approach we've taken at Atlassian to drive business innovation."
Atlassian's on-premise and hosted software development tools enable teams of all shapes and sizes -- from Fortune 500 companies to early-stage startups and governments/non-profits -- to accelerate product development. Atlassian's portfolio includes the popular issue tracker JIRA, enterprise wiki Confluence, and a range of other tools for software developers.
The entire suite helps teams at every stage of the software development process, from creating an initial concept to launching a product and supporting customers. Using Atlassian's tools, teams are able to track issues and projects, collaborate on design requirements and specs, find and review code, improve testing and build management and more. The company's products are used by 20,000+ customers in 134 countries, including some of the biggest names in the software, energy, automotive, telecommunications, higher education, online retail, digital game development, social networking and more.
"The World Economic Forum is proud to recognize an outstanding group of innovative companies as Technology Pioneers for 2011," said André Schneider, Managing Director and Chief Operating Officer of the World Economic Forum. "Their technologies and business models will have a durable and valuable effect in several industries and society as a whole. We look forward to their unique contributions to the mission of the Forum: improving the state of the world."
To be selected as a Technology Pioneer, a company must be involved in the development of a major technology and/or innovation and have the potential for long-term impact on business and society. In addition, it must demonstrate visionary leadership and show all the signs of being a long-standing and sustainable market leader – and its technology must be proven. Previous Technology Pioneers include Google (2001), Gridpoint (2008), Kaspersky Lab (2001), Mozilla Corporation (2007), Nanosolar (2007) and Twitter (2010).
For more information about Atlassian, visit http://www.atlassian.com , or watch the YouTube video of Atlassian co-founder, Scott Farquhar, as he speaks to topics around innovation and startups.
About Atlassian
Atlassian is an Australian software company specializing in software development and collaboration tools. More than 20,000 organizations of all sizes use Atlassian's issue tracking, collaboration and software development tools to work smarter and deliver quality results on time. Through its "1%" model, and its commitment to the betterment of society and the environment, Atlassian dedicates 1% of revenue, equity and employee time to the Atlassian Foundation for charitable contributions and projects. Learn more at http://www.atlassian.com.
###