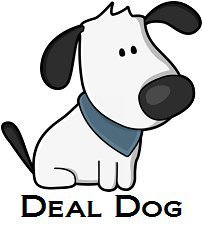 "Deal Dog is digging up the best Toledo discounts, coupons and deals so consumers can save money when they shop."
Perrysburg, OH (PRWEB) September 1, 2010
Deal Dog Toledo, LLC is a new online savings site that brings social media, mobile and online marketing together to connect local consumers with local businesses.
Deal Dog Toledo is now featuring Toledo coupons, discounts, deals and freebies through Facebook, Twitter, Texting and E-Mail. Deal Dog targets consumers within 25 miles of the center of Toledo through online advertising, promotion and viral marketing. Launching on Facebook and Twitter in May, the local fan base is growing rapidly.
Deal Dog also offers text marketing, an extremely actionable advertising avenue, which complements the online aspect of Deal Dog's strategic social media branding and promotion.
"Deal Dog is a locally owned, money-saving coupon, discount and deal site, developed and operated in the Toledo area," says Perrysburg resident Faith Megna, founder and president of Deal Dog. Megna is a marketing and media advertising veteran, with nearly fifteen years experience working in print, broadcast and new media.
"With so many people out of work or worried about the future, they need to save money. We'll help them do that. Deal Dog is digging up the best Toledo discounts, deals, and coupons so consumers can save money when they shop. We pass deals on to consumers through the platform of their choice; unlike other discount coupon sites where the main delivery option is email, we post Toledo deals where people spend most of their time online – on Facebook and Twitter – while also using email and texting. I'm excited that, as Deal Dog expands to other markets, we will help even more people keep money in their pocket, where it belongs," Megna said.
About Faith Megna:
Faith Megna's background includes marketing and advertising for a nationwide mattress manufacturer, not-for-profit organization and various print / broadcast media outlets including Dolan Media, Clear Channel Radio, Entercom and NextMedia. Prior to launching Deal Dog, she spent two years as an interactive training consultant with McVay New Media, working with radio stations throughout North America to develop their social media strategies and to maximize revenue potential from new media. Megna wanted to put her knowledge to use and help local businesses with their online and social media strategies.
# # #