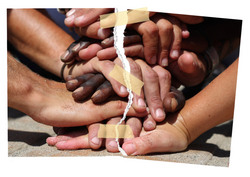 Anyone who cares about the human condition and claims to love God will do what they can to bring people together and find ways to extend Christian love and community.
Newberg, OR (Vocus) September 1, 2010
George Fox University, the Northwest Yearly Meeting of Friends and the Mennonite Central Committee will co-host a conference designed to educate the public about immigration in the United States and provide practical ways Christians can advocate for immigrants in their communities.
"Christians and Immigration in a Land of Contradictions: A Call to Biblical Action" will examine immigration law and history and feature firsthand stories about the immigrant experience on Friday and Saturday, Oct. 1-2, on George Fox's Newberg, Ore., campus.
The event will include visits to real-world sites relating to immigration and feature panel discussions with immigration legal experts and those who grew up as immigrants.
For those who register by Friday, Sept. 17, the cost to attend is $20. Those who register after that date or at the door pay $25. Registration and more information is available online at christiansandimmigrants.wordpress.com.
"This is putting flesh on our theological bones, if you will," said Clint Baldwin, director of the George Fox Center for Peace and Justice. "This is a practical way for us to ask the questions 'Who is my neighbor?' and 'How can I welcome the stranger?' As George Fox is an institution rooted in the Quaker tradition of social justice and reconciliation, we felt this was the ideal opportunity to reach out to those who may be marginalized in our community.
"Anyone who cares about the human condition and claims to love God will do what they can to bring people together and find ways to extend Christian love and community."
Friday's session begins with trips to immigration-related sites in the Portland metro area. That afternoon, attendees will take the "No Soy El Army Peace Tour," intended to open a dialogue between the traditional peace community and Spanish-speaking and Latino communities about war, military recruitment, race and cross-community organizing.
The first day concludes with a 7:30 p.m. showing of the movie "El Norte," the story of two indigenous youths who flee Guatemala for the U.S. in the early 1980s due to ethnic and political persecution.
On Saturday, Michael Chamberlain, a professor at Portland State University who, prior to teaching, dedicated more than two decades to union and social justice organizing, will speak on "U.S. History through the Lens of Immigration and Immigration Law."
The schedule Saturday also includes presentations by West Coast Mennonite Central Committee staff members Jennifer Doerrie, an immigration legal services advisor, and Miriam Cardenas, the daughter of Mexican immigrants. The event concludes with a panel discussion on how church and community leaders can get involved in advocating for immigrants.
Saturday's session is scheduled in Room 105 of the university's Hoover Academic Building. Lunch will be provided. All conference times are subject to change and will be updated on the event website.
"Our goal is to equip churches and others with ways they might respond thoughtfully to the issue of immigration," said Gar Mickelson, associate superintendent of local outreach programs at the Northwest Yearly Meeting organization. "This will encourage churches in particular to consider ways to take action, such as helping immigrant children obtain passports or assisting immigrant families with their paperwork. We want churches not only to be resource for information, but to be a place of support and counsel – a place families can go to ask questions, share their concerns and find encouragement."
To learn more, visit the conference website or contact George Fox's Center for Peace and Justice at 503-554-2686.
George Fox University is ranked by Forbes as the top Christian college in the Pacific Northwest and among the highest Christian colleges in the country. George Fox is the only Christian university in the Pacific Northwest classified by U.S. News & World Report as a national university. More than 3,300 students attend classes on the university's campus in Newberg, Ore., and at teaching centers in Portland, Salem, and Redmond, Ore., and Boise, Idaho. George Fox offers bachelor's degrees in more than 40 majors, degree-completion programs for working adults, five seminary degrees, and 12 master's and doctoral degrees.
Contact:
Clint Baldwin
Director, Center for Peace and Justice, George Fox University
503-554-2686
# # #