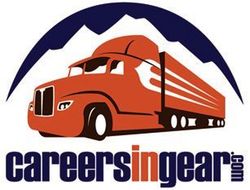 Throughout 2010, recruiters have really bought into our product offerings as a means to cost-effectively hire new drivers
Norfolk, VA (PRWEB) September 2, 2010
With truck tonnage increasing for the seventh straight month, carriers are expanding recruitment efforts to meet their need for truck drivers. As a result, recruiters are finding online job boards like CareersinGear.com™, a division of Dominion Enterprises, increasingly valuable.
According to the Bureau of Labor Statistics (BLS), the trucking industry continued to add truck driving jobs in July, even as the labor market as a whole lost jobs. The number of unique visitors to CareersinGear.com has mirrored the recent growth within the trucking industry – further indicating the need for qualified owner operators and company drivers.
"Throughout 2010, recruiters have really bought into our product offerings as a means to cost-effectively hire new drivers," said Brett Scott, business development manager for CareersinGear.com. "As our traffic now approaches 300,000 unique visitors per month, CareersinGear.com is able to leverage other recruitment media, including targeted e-mail marketing campaigns, for exceptional results for our clients."
For more information about CareersinGear.com and how it can fulfill your trucking recruitment needs, please contact Brett Scott at 757-351-8156.
About CareersinGear.com
CareersinGear.com, a division of Dominion Enterprises, specializes in recruitment solutions for the trucking industry. Our clients offer a variety of truck driving jobs including over-the-road and owner operator jobs. CareersinGear.com drives truck driving staffing needs.
About Dominion Enterprises
Dominion Enterprises is a leading marketing services company serving the automotive, enthusiast and commercial vehicle, real estate, apartment rental, and employment industries. The company's businesses provide a comprehensive suite of technology-based marketing solutions including Internet advertising, lead generation, CRM, Web site design and hosting, and data management services. The company has more than 40 market-leading Web sites reaching more than 17.6 million unique visitors monthly, and more than 280 magazines with a weekly circulation of 2.4 million. Headquartered in Norfolk, Va., the company has 4,900 employees in more than 186 offices nationwide. For more information, visit http://www.dominionenterprises.com.
###