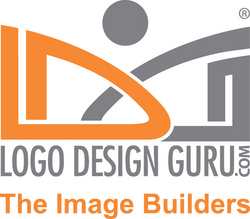 The way people communicate on the internet today has changed everything. We can give business owners an opportunity to get dozens of designs from 1000's of logo designers. The design quality, selection, and turnaround time is amazing
Langhorne, PA (PRWEB) September 2, 2010
A leader in online logo design, Guru Corporation, has re-launched LogoDesignGuru.com with a new look and a revolutionary method to deliver custom logo design solutions.
"The way people communicate on the internet today has changed everything. We can give business owners an opportunity to get dozens of designs from 1000's of logo designers. The design quality, selection, and turnaround time is amazing. And, it's actually a fun process," says Zaheer Dodhia, CEO of Guru Corporation.
How does it work? Simple. Let's say an entrepreneur needs something designed for their business. They would visit http://www.LogoDesignGuru.com, select the design service they need (logos, brochures, web templates, stationery, T-shirts, you name it) then select the amount they want to pay, usually ranging from $100 for stationery, and averaging around $250 for logo projects. Next, they fill out a simple creative brief and launch their project. Finally, Guru's community of 1000's of designers will begin uploading design concepts for the project holder to review and give feedback to. When the project or "contest" is complete, the project holder can select the design they like best, and that designer will be rewarded the amount set as "prize" money.
It's not only business owners who reap incredible benefits, but the design community also has access to dozens of projects where they can earn hundreds, and in some cases, thousands of dollars if they win a project.
"For most designers to earn a living as a freelancer, you have to market yourself, find a client, pitch and close the prospect. You also have to worry about billing, collections and project management. With Logo Design Guru, all you have to do is design. We handle the rest. Many of our designers have left the company and are now earning way more money than before," says Joe Witte, Executive Vice President and Co-Founder.
Guru is so convinced that their customers will be satisfied with the new design process that they are providing a money back guarantee if they don't receive at least 30 logo concepts for their project. Initial feedback from customers is extremely positive. Guru has already reported an increase of 20% in returning clients.
"We are ecstatic about this evolution of the design process. And to help designers make more money, and business owners get great materials affordably, it's really exciting. This will literally change how businesses work with design professionals forever," adds Dodhia.
About Guru Corporation
Guru Corporation is a leading provider of logo and web design services. Guru Corporation was formed in 2003 and is based out of Langhorne, Pennsylvania, and founded Logo Design Guru, Mycroburst.com, LogoSnap.com and WebbyGuru.
Media Contact:
Daniel Natale
daniel(at)LogoDesignGuru(dot)com
http://www.GuruCorporation.com
http://www.LogoDesignGuru.com
1-877-525-5646 x809
###