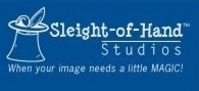 NAAA had many website goals that are common to membership organizations
Fairfax, VA (Vocus) September 16, 2010
When the the National Agricultural Aviation Association (NAAA) needed a lift to its online presence, the aviation association turned to Fairfax, Virginia-based Sleight-of-Hand Studios for a turnkey Drupal implementation and design solution.
"NAAA had many website goals that are common to membership organizations," says Dori Kelner, Co-Owner and Lead Strategist. And while a "pretty face" is essential to any website, explains Kelner, NAAA needed a smart site too. "Like most clients, they wanted foremost an attractive site with intuitive navigation that appealed to their members. In addition, they had very specific needs for online membership and conference registration, members-only content, subscriptions, and donations. We worked closely with NAAA to determine the organization's current needs as well as how they wanted to maintain, update, and grow the website."
Sleight-of-Hand Studio's solution involved a Drupal content management platform. "Drupal is ideal for organizations with advanced content creation or retrieval requirements," says Larry Hugg, Co-Owner and Lead Imagician. "A site that allows members to contribute information at a variety of levels, and scales almost infinitely, engages its audience in ways other approaches cannot. For an association, this translates into increased membership service and retention."
Sleight-of-Hand Studios developed a visual communication plan to serve membership needs that includes video, events calendar, news, and membership services all in a CMS system that is powerful and easy for NAAA staff to use. The new site has functionality for premium member content, calendars, and member self-services, while streamlining back-office processing functions to save both time and money.
The new site can be seen at http://www.agaviation.org.
Sleight-of-Hand Studios LLC (SoH) http://www.sohstudios.com, is a woman-owned small business, full-service visual communications consultancy. SoH was founded with the mission of integrating strategic communications, marketing, and outreach with technology and design. Their government, association, and commercial clients are in search of strong visual identity, branding, and print and digital collateral that will build awareness and resonate with consumers of their services, mission, or products.
SoH develops multi-channel communication strategies that include branding, public relations, print collateral, books, eNewsletters, photography, websites, and microsites. They create audience-centric websites that provide a strong user experience, delivering true ROI through alignment with organizational strategies. Specializing in open source Drupal websites, their capabilities facilitate community building, collaboration, user-generation of content, transparency, and engagement.
The National Agricultural Aviation Association (NAAA) is the voice of agricultural aviation. The agricultural aviation industry is made up of small businesses and pilots that use aircraft to aid farmers in producing a safe, affordable and abundant supply of food, fiber and bio-fuel, in addition to protecting forestry and controlling health-threatening pests. NAAA works to promote the benefits of aerial application to the public and conducts programs and services to ensure the continued success of the industry.
For further information contact:
Sharon Ritchey
Home Row Editorial
sharon(at)homerowed(dot)com
703.628.6676
# # #