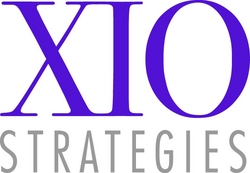 We are proud of our growing reputation in delivering the right communications deliverables across the DoD, and the continuation of this work at DLA Energy demonstrates just a few of our capabilities. Despite shrinking budgets, our clients must continue to communicate effectively to both internal and external audiences—we believe the right materials can make all the difference
Vienna, VA (Vocus) September 1, 2010
XIO Strategies, Inc., a supply chain management and communications consulting firm, today announced that it has been awarded a renewal of its contract to provide support services to the Public Affairs Office of the Defense Logistics Agency (DLA) Energy, formerly called the Defense Energy Support Center. DLA Energy is charged with providing the Department of Defense (DoD) and other government agencies with comprehensive energy solutions in the most effective and economical manner possible.
Under the contract, XIO will continue to deliver on a wide variety of public affairs-related requirements, such as writing news releases and feature stories, and assisting with the agency's media relations activities. The contract demonstrates continued growth in XIO's Communications practice, under which projects have been completed on behalf of many government organizations, such as the Department of the Navy, Walter Reed Army Medical Center, and the Under Secretary of Defense for Acquisition, Technology, and Logistics.
"We are proud of our growing reputation in delivering the right communications deliverables across the DoD, and the continuation of this work at DLA Energy demonstrates just a few of our capabilities. Despite shrinking budgets, our clients must continue to communicate effectively to both internal and external audiences—we believe the right materials can make all the difference," said Catherine Thomas, XIO's Director of Marketing and Communications.
About XIO Strategies, Inc: XIO Strategies, a Vienna, Virginia-based woman-owned business, specializes in end-to-end supply chain management and communications consulting services to government, military and commercial organizations. XIO works with its clients to improve business processes, manage technology deployment, conduct research and training, and create marketing and communications programs during periods of change. For more information, visit http://www.xiostrategies.com.
###