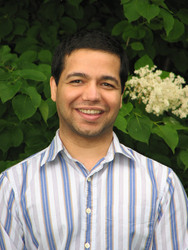 "We're really excited about the opportunities Vishal brings to Maukilo," said Lea Culliton, HABA USA president
Skaneateles, NY (PRWEB) September 3, 2010
HABA USA announced it has hired Vishal Thakkar, a consultant with nearly 10 years of experience designing and creating websites for a variety of companies, as its new ecommerce manager for its online sales site, http://www.Maukilo.com.
Owned by HABA, a 70-year-old German toy company, Maukilo.com is able to offer more than 1,500 HABA items, the widest selection of HABA products in the United States. Maukilo rounds out its assortment with other wonderful brands, all of which meet the company's motto: "Buy once. Play forever."
Thakkar will spearhead ecommerce operations at Maukilo for the HABA USA family of companies. "We're really excited about the opportunities Vishal brings to Maukilo," said Lea Culliton, HABA USA president.
Maukilo's relationship with HABA means that every purchase helps HABA, and other European brands, thrive and stay in business in the United States. Although European toy companies are known for their high quality and safety standards, new U.S. toy safety testing has put a strain on many of those companies. All European products must first pass stringent European testing, so the added expense of additional US toy testing is making it financially difficult for those companies to survive in the US. One German toy company, Selecta, has already pulled out of the United States due to the increased cost of importing and reselling children's products in the USA.
It seems especially important this year to support European toy brands, so that they can remain in the United States and continue inspiring creativity and play for this generation, and future generations.
About Maukilo
Maukilo.com got its start in 2000 and the business quickly grew as Americans discovered (and in
some cases, rediscovered) brands including Sigikid and HABA. Now, Maukilo offers a wide
selection of wooden and PVC-free plastic toys and games from more than 40 European- and
American-based companies. Visit Maukilo's website at Maukilo.
###