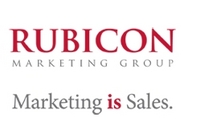 Rubicon can now provide a solid integration between marketing automation, site optimization and web analytics.
Portland, OR (PRWEB) September 3, 2010
Rubicon Marketing Group, a national leader in measurable marketing that drives sales, announced today that it has become a Premier Partner with leading web measurement and optimization company WebTrends. As a Premier Partner, Rubicon will leverage the entire WebTrends solution suite to deliver the most accurate analysis and in-depth optimization possible to our collective customers.
Combined with the company's existing Eloqua Web Services API certification, Rubicon can now provide a solid integration between marketing automation, site optimization and web analytics. People who receive online marketing speak back to us in the way they navigate the web," says Rubicon's President, April Brown. "The result of these interactions is invaluable marketing intelligence that allows us to then create complex, targeted, marketing relationships." By pursuing this partnership, Rubicon is now poised to have all the tools necessary to develop targeted marketing programs that drive sales.
"The Webtrends Premier Agency Program is a reflection of our commitment to CMOs to provide actionable marketing recommendations by combining the best in technology and expertise," said James McDermott, vice president Business Development, Webtrends. "By partnering with Rubicon Marketing Group, this continues our strategy of collaboration with the leading companies in digital marketing for the maximum benefit of our clients."
About Rubicon Marketing Group:
Rubicon Marketing Group is a recognized leader in measurable marketing that drives sales. We specialize in helping our clients generate demand, deliver quality leads to Sales and utilize processes that are measurable, reproducible and deliver actionable insight. In the field of marketing automation and CRM integration, we pride ourselves on having a deep technical knowledge needed to solve business objectives. Our core areas of expertise include:

Data Management
Lead Management
Demand Generation
Metrics + Analysis
About Webtrends Inc.
Webtrends helps digital marketers create, measure and improve campaigns across all digital channels. Webtrends is the leader in measurement, optimization and integration of content across digital channels to maximize online marketing investment. Our products and services are trusted by thousands of leading brands and global organizations, including Microsoft, Toyota, The Coca-Cola Company, The New York Times and General Mills. Webtrends is a registered trademark of Webtrends Inc. in the United States and other countries. All other trademarks and registered trademarks are the properties of their respective owners.
###