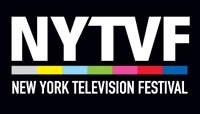 New York, NY (PRWEB) September 2, 2010
The New York Television Festival (NYTVF) today announced the Primetime lineup for its sixth annual Festival, offering audiences a sneak peek at the networks' most highly anticipated fall premieres on ABC, BBC America, FOX, IFC and NBC. This year's Festival is highlighted by the red carpet premieres of ABC's "Detroit 1-8-7" with Michael Imperioli, IFC's "The Increasingly Poor Decisions of Todd Margaret" with David Cross, and "Running Wilde" with Will Arnett. The Primetime line up also features special screenings of NBC's "Short Cuts" hosted by Greg Giraldo and BBC America's US premiere of the mini-series "Luther."
"In our fifth installment of the NYTVF Primetime Event Series, we're thrilled to welcome these new programs and the world-class talent behind them," said NYTVF founder Terence Gray. "NYTVF audiences are passionate about television and the opportunity to bring TV royalty like Michael Imperioli, David Cross and Will Arnett to the Festival is exciting and inspiring for artists and fans alike."
Several NYTVF Primetime events will include post-screening discussion opportunities with talent, producers and audience members, encouraging TV lovers to celebrate and react to their first look at the new shows. NYTVF Primetime will be featured at this year's Festival, taking place from September 20-25, 2010 at the SVA Theatre and Tribeca Cinemas in Manhattan.
2010 NYTVF PRIMETIME LINEUP
Monday, September 20, 7:30 PM: ABC's "Detroit 1-8-7"
ABC will open this year's Festival with the red-carpet premiere of "Detroit 1-8-7." Series star Michael Imperioli and Executive Producers David Zabel and Jason Richman will also participate in a Q&A following the screening.
"We're excited to be opening the Festival again this year with 'Detroit 1-8-7,' following the great success we had last year with 'Modern Family,'" said Michael Benson, Executive Vice President, Marketing, ABC Entertainment Group. "It's a terrific event and the perfect platform to launch this new series."
ABC's "Detroit 1-8-7," shot entirely in Detroit, Michigan, is a gritty cop drama that follows the men and women of one of Detroit's finest Homicide units. Starring Michael Imperioli ("The Sopranos," "Life on Mars"), James McDaniel ("NYPD Blue"), Aisha Hinds ("True Blood"), D.J. Cotrona ("Windfall"), Jon Michael Hill (Broadway's Superior Donuts), Shaun Majumder ("24," Harold and Kumar Go to White Castle), Natalie Martinez (Death Race) and Erin Cummings ("Mad Men"), the series centers on the damaged but driven Detective Louis Fitch (Imperioli) and the passionate team who know that behind every crime are real people with real problems. United, they will do whatever it takes to protect the city they love, even as they struggle with their own inner demons, using only their sharp sense of humor to keep them grounded. Experience the crisis and revelation, heartbreak and heroism that characterize these inner city cops when "Detroit 1-8-7" premieres Tuesday, September 21 at 10/9c on ABC.
David Zabel ("ER"), Jason Richman (Swing Vote), Kevin Hooks ("Prison Break"), David Hoberman (The Proposal) and Todd Lieberman (The Proposal) are executive producers. "Detroit 1-8-7" is a production of ABC Studios.
Wednesday, September 22, 7:00 PM: NBC Universal's "Short Cuts"
For the fifth consecutive year, NBC Universal joins the NYTVF to co-present the "Short Cuts" diversity film showcase, featuring the best shorts submitted by filmmakers from across the country. This year's semi-finalist screening will be hosted by Greg Giraldo of NBC's "Last Comic Standing."
"It is very gratifying to see how this exciting initiative from NBC Universal continues to grow each year as we recognize diverse talent by providing a priceless venue for developing filmmakers to exhibit their work," said Paula Madison, Executive Vice President of Diversity, NBC Universal. "Past participants who got a boost from this project are now starting to make their mark in entertainment, and audiences will benefit from the point of view of these diverse new artists."
NBC Universal's Short Cuts Film Festival was created by actor/writer/comedian Wil Sylvince to showcase and celebrate diversity within the entertainment industry. The independent short films made by culturally diverse production crews and actors will be screened for the public at this free event. The winning participants are eligible for a pilot script deal with Universal Media Studios, executive meetings with an NBCU Digital Studios representative, and a Talent Holding deal.
Wednesday, September 22, 8:30 PM: BBC AMERICA's "Luther"
First-time Festival sponsor BBC AMERICA will premiere part-one of the critically-acclaimed UK mini-series "Luther," starring Idris Elba ("The Wire," "The Office") and Ruth Wilson ("The Prisoner," Jane Eyre). This exclusive screening, featuring an open bar hosted by Stella Artois, is the first opportunity for American audiences to experience this gripping program before the full mini-series premieres on BBC AMERICA - Sunday, October 17, 2010, 10:00 p.m. ET/PT.
A brilliant detective tormented by the darker side of humanity, Luther shines a light into the hearts and minds of psychopaths and killers, and the shadowy spaces of his own soul. A BBC AMERICA co-production, Luther is a psychological thriller driven by a brilliant and emotionally impulsive detective (Elba), who might just be as dangerous as the depraved criminals he hunts. In each episode, the murderer's identity is known from the start, focusing the drama on the psychological duel between predator and prey.
Luther is created and written by Neil Cross, the acclaimed suspense novelist and one of the lead writers on MI-5. Elba, who is also an associate producer on the mini-series, is joined by an all-star cast including Wilson, Steven Mackintosh ("Criminal Justice"), Indira Varma ("Rome"), Paul McGann ("Withnail and I"), Saskia Reeves ("Bodies") and Warren Brown ("Occupation").
Thursday, September 23, 7:00 PM: IFC's "The Increasingly Poor Decisions of Todd Margaret"
IFC joins the Festival as a Primetime sponsor for the first time with a sneak peek at the much-anticipated David Cross-helmed comedy, "The Increasingly Poor Decisions of Todd Margaret." Cross will be on-hand for the event and post-screening talkback.
Created, written by, and starring David Cross ("Arrested Development," "Mr. Show"), "The Increasingly Poor Decisions of Todd Margaret" follows the awkward misadventures of an American office temp and compulsive liar named Todd Margaret (Cross). Margaret bluffs his way into a senior sales position heading up the London office for the new energy drink Thunder Muscle.
"David Cross's Todd Margaret fits perfectly with IFC's comedic sensibility: twisted, slightly off and very funny," said Jennifer Caserta, executive vice president and general manager of IFC. "Adding fresh talent and surprise guest stars, he has harnessed an exceptional ensemble cast in a completely original new series."
Cross' out-of-control farce reaches epic proportions when his character's gaffes and misfortunes wreak havoc on the city of London. "Todd Margaret" stars Cross, Blake Harrison ("The Inbetweeners") and Sharon Horgan ("Pulling"), and features guest stars Will Arnett ("Arrested Development," "Running Wilde"), Amber Tamblyn ("Joan of Arcadia," The Sisterhood of the Traveling Pants), Janeane Garofalo ("24," Reality Bites) and Russ Tamblyn (West Side Story, Peyton Place). The series premieres October 1, 2010 at 10:00 ET/PT on IFC.
Saturday, September 25, 7:00 PM: FOX's "Running Wilde"
FOX will close out this year's Festival with the red carpet premiere of "Running Wilde." Star Will Arnett is slated to join the closing night festivities as well as participate in a Q&A along with additional cast members and creators, following NYTVF's sneak preview of the show's second episode.
"Having been involved in NYTVF since its inception, both as a network sponsor and with our annual screening events, we think the Festival is a great opportunity to connect new FOX series and their creative teams with the New York television community," said Joe Earley, President, Marketing and Communications, Fox Broadcasting Company. "This year's closing night event for RUNNING WILDE, which shoots on location in Long Island, is going to be hilarious."
From the Emmy Award-winning creator and the star of the critically acclaimed FOX series "Arrested Development" comes "Running Wilde," a romantic comedy starring Will Arnett as Steven Wilde, a filthy-rich, immature playboy trying desperately to win (or buy) the heart of his childhood sweetheart, Emmy Kadubic (Keri Russell), the über-liberal humanitarian who got away - all told through the perspective of a 12-year-old girl, Emmy's daughter Puddle (Stefania Owen).
Premiering Tuesday, September 21 (9:30-10:00 PM ET/PT) on FOX, "Running Wilde" also stars Peter Serofinowicz, Mel Rodriguez, Robert Michael Morris and David Cross. The series is produced by Tantamount Studios, Five Hole Pictures and Principato-Young Management in association with Lionsgate Television, and is written and created by Mitch Hurwitz, Jim Vallely and Will Arnett. Hurwitz, Vallely, Arnett, Eric Tannenbaum, Kim Tannenbaum, Peter Principato and Paul Young serve as executive producers. Anthony Russo and Joe Russo directed and served as executive producers on the pilot episode.
FESTIVAL PASSES AND TICKETS
The 2010 New York Television Festival will take place Sept. 20 - 25 and Festival Premium Passes are currently available at http://www.nytvf.com by selecting "Box Office."
The 2010 NYTVF is supported by sponsors including Procter & Gamble Productions, MSN, NYCLife, the People's Choice Awards, Anheuser-Busch and William Morris Endeavor Entertainment. Official Network Sponsors for the 2010 NYTVF include NBC Universal, FOX, ABC, ION Television, USA, A&E, History, Lifetime, MTV, Vh1, Comedy Central, Nickelodeon, Spike, IFC, AMC, Sundance, We TV, and E!. The NYTVF works in conjunction with the New York City Mayor's Office of Film, Theatre and Broadcasting.
ABOUT THE NEW YORK TELEVISION FESTIVAL
The NYTVF was founded in 2005 as the industry's first recognized independent television festival, providing a platform to elevate the work of artists creating for the small screen. Held annually each fall in New York City, the birthplace of modern television, the Festival unites artists, executives, industry figures and fans together in one forum to celebrate the medium and to help shape its future. Along with the Independent Pilot Competition, the Festival features panel discussions, network premiere screenings, and other special events designed to honor television as an institution and as an art form.
###