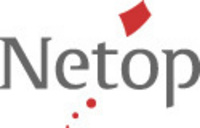 Why do so many leading companies in the financial, healthcare, retail, and government sectors around the world rely on Netop? Because security matters
Chicago, IL (PRWEB) September 2, 2010
Netop recently announced that it has released an update to its industry-leading secure remote management and support software suite. The new versions of Netop Remote Control ,
Netop OnDemand , and Netop WebConnect provide improved performance across the Internet with intelligent protocol switching and faster HTTP performance, as well as improved support for Microsoft ISA Server environments and a number of additional maintenance updates.
Used by over half of Fortune 100 companies, Netop Remote Control software is the most secure, trusted and scalable solution for remote management of computers, servers, POS systems and mobile devices on the market today. Version 9.5 of Netop Remote Control, first released in December 2010, introduced ActiveX Guest support, enabling companies to embed the essential functions of the Netop Remote Guest into their own applications and Web sites. In addition, version 9.5 offers expanded support of Intel's vPRO technology for easy remote management of platforms equipped with this capability. The latest update to Netop Remote Control provides customers with faster remote connections, better ISA support, and Smartcard and Security Server improvements.
"Why do so many leading companies in the financial, healthcare, retail, and government sectors around the world rely on Netop? Because security matters," says Kurt Bager, CEO of Netop. "For 25 years Netop has been the trusted leader in remote control software. We earn that trust through our ongoing commitment to continuous improvement in secure solutions for enterprise level remote management and support."
The new maintenance release is free to all Netop Remote Control, Netop OnDemand and Netop WebConnect customers with a valid Netop Advantage annual support and upgrade program . No new license key is required for Netop Remote Control customers who have already upgraded to version 9.5. Customers upgrading from older versions will need a new license key. Additional information on the new release is available in the support section of the Netop Web site. Information on purchasing a new license or an upgrade is available from Netop customer service or your local Netop partner.
About Netop Solutions A/S
Netop develops and sells software solutions that enable swift, secure and seamless transfer of video, screens, sounds and data between two or more computers over the Internet. The company has three business areas: Administration, Education and Communication.
Netop's unique and cost-saving Administration solutions make life easier for IT professionals with secure remote control solutions. With the market-leading solutions for Education classroom management and corporate e-learning, Netop helps students and teachers to achieve optimum results through virtual education. Netop Communication solutions let customers, partners and colleagues meet easily and safely in the virtual space via chat, video and audio over the Internet.
Netop employs 142 people and has subsidiaries in the United States, Great Britain, Romania and Switzerland. The company sells its solutions to public and private clients in more than 80 countries. Netop Solutions A/S shares are listed on the Copenhagen Stock Exchange OMX. In 2008, Netop Solutions had a total revenue of DKK 92.1m. Read more at: http://www.netop.com.
###