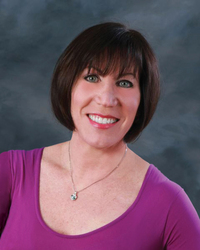 Everyone can benefit from a stronger back. It's easy to achieve with guidance, and if the individual is committed and diligent about building his or her core
Yardley, PA (Vocus) September 2, 2010
Edye Fisher-Discount has created The Pilates Therapist studio to address the personalized wellness and rehabilitation needs of the individual. A certified Pilates professional since 1997, Fisher-Discount now offers her clients and special groups customized Pilates training in her Bucks County studio as well as on site programs for groups depending on their specific requirements.
"Over the last several years, I have been working with seniors in Trenton, NJ, and with people with Multiple Sclerosis in the Bucks County area. Participants in the sessions are astounded at the mobility they have been able to achieve," said Fisher-Discount.
"I truly believe with the right instruction, adaptation, and focus each individual has the capacity to improve their flexibility and strength," added Fisher-Discount. "Everyone can benefit from a stronger back. It's easy to achieve with guidance, and if the individual is committed and diligent about building his or her core," she continued.
The Pilates method of exercise was developed and named after Joseph Pilates, who initially created a series of exercises to rehabilitate veterans returning from World War I. Central to the Pilates method is the development and strengthening of the core, or powerhouse. This group of muscles is comprised of the abdominals, obliques, lower back and glutes, and working together, what gives the body its core strength and proper alignment.
To schedule an appointment or consultation, call 215.514.3390 or edye(at)ThePilatesTherapist(dot)com.
About The Pilates Therapist
Known as The Pilates Therapist, Edye Fisher-Discount offers individual, customized rehabilitative Pilates instruction in her private studio in Yardley, as well as on site classes.
A certified Pilates instructor since 1997, Edye teaches both rehabilitative reformer and mat Pilates classes, and individualized therapy and training sessions. She also teaches a Pilates series for people with Multiple Sclerosis, geriatric Pilates program, and other Pilates methods tailored specifically for individuals with various health challenges.
A leading Pilates instructor in rehabilitative Pilates, Edye traces her 'ah ha' moment and devotion to Pilates to her own personal encounter with debilitating back pain. In 1993, crippling back pain left the certified AFAA step-aerobics and spinning instructor writhing in agony, and unable to stand or move without tremendous distress. When all other solutions and pain-relief medications failed, she refused to accept a surgical solution and began to research "alternative" therapies to relieve back pain and become whole again. She discovered that the answer and ideal treatment for developing a strong, pain-free back was through Pilates.
Through her love of Pilates, hundreds of people have discovered pain-free mobility. Currently, Edye is developing multiple instructional Pilates products to assist her clients and others live the mobile and healthy lifestyle they desire.
Contact: Donna Weaver, 215.428.0972 or dbw(at)weaverworks(dot)us
# # #