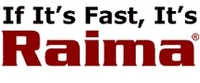 It is with great pride that we are able to bring RDM Embedded 10 full support of multi-core processors to the real-time system developers.
Seattle, WA (PRWEB) September 3, 2010
Raima Inc., which offers state-of-the-art embedded database and dataflow technologies, today announced that they have released RDM Embedded 10 supporting versions 6.2–6.8 of Wind River VxWorks. This is the first of several releases of Raima's RDM Embedded 10 to support the requirements of real-time operating systems.
"Wind River VxWorks is a platform utilized by key industry leaders in the Aerospace and Defense, Industrial Automation and Telecom markets. It is with great pride that we are able to bring RDM Embedded 10 full support of multi-core processors to the real-time system developers," commented Raima Vice President of Engineering & Services, Bill Houglum.
Other RDM Embedded 10 key features now available to Wind River VxWorks developers include:
1. MVCC (Multi Version Concurrency Control) – using MVCC technology provides that both database readers and writers can share the database without competing for database locks. The reader will at any time gain access to a consistent view of the database while the writer simultaneously changes data resulting in tremendous increase in data throughput.
2. Master-Slave Mirroring – provides data redundancy without sacrificing performance. Master-Slave mirroring introduces data redundancy by automatically mirroring the application database locally or across a network. Designed for carrier grade systems the new synchronous and asynchronous mirroring engine is designed to remove any single point of failure in your fault-tolerant system. This function also enables chained mirroring systems in addition to in-memory to disk data redundancy.
3. Hot Online Backup – enables full and incremental backups without interfering with connected applications. Now you can take asynchronous backups of in-memory, hybrid, or disk resident databases without imposing on the application resulting in true 24x7 operations.
4. Asynchronous Master-Slave Replication – provides the ability to replicate data between different database schemas. Asynchronously replicate data between different database instances, schemas, and systems. This allows applications to have a heavily indexed persistent query database while capturing the data through a non-indexed in-memory database horizontally balancing the application for read and write operations.
5. Asynchronous Data Replication with 3rd Party – provides real-time aggregation of your embedded systems data. Supporting RDM Server, MySQL®, Oracle®, and Microsoft® SQL Server®, RDM Embedded will now replicate data in real-time, translate, and aggregate the data to supported enterprise SQL databases through standard ODBC. Included in this support is automated database schema translator from RDM Embedded to SQL enabling seamlessly flow data into your enterprise system.
6. Conflict Less Master-Master Mirroring – seamlessly provides local access to remote data. RDM Embedded's Master-Master Mirroring support synchronous or asynchronous data transfer between two or more sites while the application views all the data as a single database. This enables two way data mirroring without data conflicts.
7. Distributed Data Queries – allows viewing of multiple databases as a single system. RDM Embedded's distributed database support allows any application to connect to one or more databases and query them as if it was a single instance. Use this technology to do global queries, locally or across a network, to multiple databases instances without caring about where the data is located. In addition the technology can be used to achieve true horizontal scaling across clustered or distributed systems.
8. 2-phase commit – allows a RDM Embedded transaction to successful take part of a global or distributed application transaction. Whenever multiple database systems or application data need to commit together a distributed transaction controller makes use of 2 phase commit capability to manage the global transaction.
RDM Embedded 10 includes the core database engine (RDMe Core™) which includes all the essential features of an embedded database. In addition solution specific extension packages are available for the RDMe Core providing additional solution specific functionality to the core database engine. They include:
1. RDM Embedded High Availability (RDMe HA™) – extension package for high-availability functionality to the RDM Core Engine. The RDMe HA package provides additional reliability to the time tested and dependable RDM database engine. We have added included components in this HA package that will help embedded system developers achieve the highest availability while maintaining high-performance, real-time, small footprint embedded database solution.
2. RDM Embedded dataFlow™ (RDMe dataFlow™) – extension package for adding data flow functionality to the RDM Core Engine. In this RDMe dataFlow package we have included components that enable embedded system developers to develop sophisticated applications capable of moving information collected on the smallest devices up to the largest enterprise systems.
3. RDM Embedded Distributed (RDMe Distributed™) – extension package for distributed data functionality to the RDM core database engine. In this RDMe Distributed package we have included components that enable embedded to create applications with the ability to access data distributed across multiple embedded systems mounted on a back plane or across geographical continents.
Availability
RDM Embedded 10 is currently available for VxWorks, AIX, FreeBSD, HP-UX, Linux, Mac OS X, Solaris and Windows. For more information on RDM Embedded 10 and to download the free SDK visit: http://www.raima.com/products/rdm-embedded
About The Raima Database Manager Family
Raima released the first version of the Raima embedded database in 1984. Since then the family has grown into two successful embedded database products. RDM Embedded pioneered the embedded market space under the name dbVista. Building on the success of RDM Embedded, Raima released the product in a client/server configuration under the name Velocis, now called RDM Server. Free download packages of the Raima embedded database SDKs are available at http://www.raima.com/downloads/
About Raima Inc.
Raima Inc. is a premier provider of high-performance embedded database and dataflow solutions known as the Raima Database Manager (RDM) product-line. Since 1984, the company has been focused on solving data management problems in a wide variety of embedded systems markets like Aerospace & Defense, Telecom, Financial, Consumer Electronics, Medical, Industrial Automation, and Business Automation. It is estimated that over time RDM products have been utilized by over 20,000 application developers resulting in over 20,000,000 runtime deployments. Raima continues to lead the way in innovation meeting the ever changing requirements embedded system worldwide.
Raima, RDM, RDM Embedded, RDM Server, and dataFlow are trademarks, registered trademarks or service marks of Raima, Inc. "®" indicates registration in the United States of America. All other company and product names mentioned may be trademarks of the respective companies with which they are associated.
###