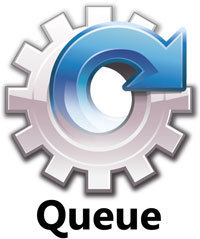 Atlanta, GA (PRWEB) September 7, 2010
VCG is pleased to announce that the latest release of its modular recruiting software, Pointwing® 2.2, will be demonstrated at Booth 721 of the American Staffing Association's Staffing World 2010 Expo at the Venetian Resort Hotel October 12-14, 2010. This new release includes new features designed specifically to aid recruiters and staffing coordinators work more effectively in today's challenging market. Among these new features are:
Mass Activity Queue Processing
In recruiting and staffing offices labor-intensive tasks like having to update large groups of candidate, job or employee records reduces staff productivity. Now, Pointwing recruiting software automates these and similar mass activity actions by turning them into a simple "set and forget" process.
Pointwing's new "Submit to Queue" feature gives recruiters and staffing coordinators the ability to set up a number of different mass operations for processing in the background. Offloading the processing of such mass activities to the background improves user productivity and performance as the user can go on working in Pointwing instead of waiting for each record process to complete, update and save.
For example a staffing coordinator may have a job order that requires placing many employees. The activities associated with updating all of the records associated with the employees, job order and customer can be submitted to the Queue and processed automatically in the background.
The Pointwing Queue gives the user the ability to monitor, manage and track each of the Queue processes. The Queue gives the user complete control over the background processing function and, in the unlikely event that there is a system failure during processing, the Queue will automatically save and re-start any process that was interrupted.
Mass Resume Parsing
Pointwing's new Queue feature also gives recruiters the ability to select large groups of electronic resume documents and submit them to the Pointwing Queue for parsing and processing in the background. In this way hundreds of resumes can be parsed automatically into the Pointwing database. This improves recruiter productivity and performance as the recruiter can go on working in Pointwing instead of waiting for each resume to be parsed and recorded.
Simplifying the candidate acquisition process, Pointwing's fully integrated resume parsing features artificial intelligence and HR-XML standards to reduce the time and effort recruiters spend on resume handling. Pointwing can parse virtually any text-based resume document file type for contact information, skills, job history, education history, licenses and certifications. Queued mass resume processing then creates new candidate records from the parsed resumes and flags duplicate resumes for review and action.
The user can monitor and manage the progress of their resume parsing processes in real-time in the Pointwing Queue if desired. Any resume that fails the parsing process is flagged with the reason for its failure, enabling the user to take actions to correct the resumes or resubmit the process.
Automatic Candidate/Employee Skill Updating and Search
For faster system searches, Pointwing includes a customizable user-defined skills table. In the latest release of Pointwing, the skills table can now be updated with a new skill code and Pointwing can then automatically search for all candidate records and resumes with a matching skill and update the candidate's record. This ensures that all candidate records are fully up to date with valid and searchable skill codes.
Other New Pointwing Recruiting Software Enhancements

Quick Lookup Searches are now easier and faster to perform
Saved Searches are now fully automatic, acting much like a Web browser's history
Prompted Searches are more intuitive, giving the user the ability to choose which prompts to use and/or ignore
See VCG's Recruiting and Staffing Software at Staffing World 2010, Booth 721
VCG, a supporter and member of the American Staffing Association for more than twenty-five years, will be in booth 721 at ASA's Staffing World 2010 conference and Expo to be held at the Venetian Resort Hotel in Las Vegas, NV, October 12-14, 2010. There visitors will be able to see demonstrations of Pointwing recruiting software and/or StaffSuite, a fully integrated staffing software.
About VCG
VCG provides comprehensive staffing and recruiting solutions that power success. Since 1976, VCG has helped hundreds of companies worldwide achieve operational excellence by streamlining their unique business processes and accelerating finding and placing the people most likely to thrive. VCG, Pointwing and StaffSuite are registered trademarks of VCG, LLC. For more information visit: http://www.vcgsoftware.com or http://www.pointwing.com or call 1.800.318.4983 or 770.246.2300 or email vcgsales (at) vcgsoftware (dot) com.
###