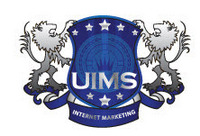 "If you want to reach the next level in the Internet Marketing industry you must attend live events
Lemon Grove, CA (PRWEB) September 7, 2010
Bill McRea, entrepreneur and Internet marketing coach will be hosting the University of Internet Marketing Success on September 23-24 at the Holiday Inn - San Diego by the Bay.
This event promises to provide attendees with all of the essential pieces of the puzzle so that they can finally grasp the 'big picture' of Internet marketing. Attendees will discover which of the three business models is right for them, and they will receive a proven blueprint for success from the luminaries in the field who promise to teach only those techniques and strategies that they have used and been successful with.
The speaker line-up includes: Tom Bell, CPA & Affiliate Marketing; Paul Colligan, Podcasting & Information Products; David Frey, Product Creation; Matt Trainer, Affiliate Marketing; Dave Carleton, Lead Generation; and Bill McRea, Listbuilding & Information Products.
Upon announcing this event, organizer Bill McRea said, "If you want to reach the next level in the Internet Marketing industry you must attend live events."
For more information, please visit http://universityofinternetmarketingsuccess.com/ .
About McRea Marketing Concepts:
Bill McRea is the "Ninja" Internet marketing expert behind such products as 'Marketing on the Fringe' and the 'Covert Coaching Club.' In an industry known for a lot of hype, McRea takes a more grounded, pragmatic approach to marketing and he teaches his students what it took him many years and a few battle wounds to learn on his own about Internet marketing success. Visit, http://www.mcreasite.com and http://covertcoachingclub.com/ to learn more.
###