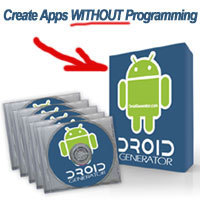 Brooklyn, NY (PRWEB) September 3, 2010
As the recession looms, internet marketers are finding it increasingly challenging to convert traffic into sales. Industry wide EPC (earnings per click) and CTR (click thru rates) have been steadily declining in part to the summer slowdown and the rapid change of technology. The internet is undergoing a transformational change as traditional web users migrate to mobile devices.
NicheAppSystem.com has released and launched a new software to take advantage of this mobile wave. Their software lets users create apps witthout programming. Blog owners and affiliate marketers can now generate traffic to their site or blog without search engine marketing (SEM).
The mobile market is growing at a rapid pace, and is an estimated 5 times larger then the internet.
Gerard Connely, the founder and developer of this innovative software and career affiliate marketer, has shed light into mobile marketing. According to Connely, "Technology is all about rapid change, and only the early adopters will benefit and survive. The traditional ways of getting quality traffic is becoming obsolete. I changed my title from Webmaster to Appmaster because that's where the traffic is, and it's really paying off."
This web-to-mobile transition has given birth to a new breed of affiliate marketers who are taking advantage of this new and emerging growth trend. Top affiliate marketers are finding innovative ways to exploit this emerging trend, using apps as their favored delivery platform; NicheAppSystem.com is filling the void.
Learn more about this innovative software: NicheAppSystem.com
###