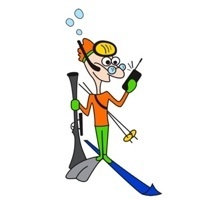 Our customers want information, but they want it in the easy-to-digest format. Our Reticle Selector Tables do just that.
Arlington, TX (PRWEB) September 6, 2010
Have you ever been frustrated with finding the right combination of features for your next riflescope? Webyshops.com, a Texas based internet retailer of sport optics and hunting equipment, rolled out its first batch of brand and model specific RETICLE SELECTOR tables to help customers find the model number of the scope they are looking for based on reticle type, scope magnification and riflescope finish.
Webyshops.com continues to add features to their website enhancing the customer shopping experience. Earlier this year, they rolled out thumbnail images of a reticle, as well as an attribute list in the "item list" functionality of their website. This allows customers to see the visual representation of the reticle and main attributes of a product without having to drill into the item detail level of the website, saving time and making the final product choice more thorough and quick. The addition of the Reticle Selection Tables further enhances website customer appeal. Webyshops.com is the first retail website to offer this functionality.
"Our customers want information" says Igor Motkin, Webyshops.com President, "but they also want the information in the easy-to-digest format. Our Reticle Selection Tables do just that." They have already rolled out this functionality for most of their popular models, such as Bushnell Elite 3200, 4200, 6500 series, Leupold Mark 4 rifle scopes, Nikon Buckmasters, Slughunter, Nikon Monarch Riflescopes, Monarch X, Monarch Gold, Monarch African Series and Zeiss Conquest scopes.
What's next on the enhancement list? Attribute Wizard. This enhancement will help customers find the exact product they are looking for by allowing each particular shopper to narrow the attributes to only those in which they have an interest.
About Webyshops.com:
Webyshops.com is a web based sporting goods retailer, specializing in riflescopes, binoculars, trail cameras, night vision, rangefinders from all major brands, such as Nikon, Bushnell, Leupold, Trijicon, Eotech, Moultree, Sightron and others. Its first niche oriented site Riflescopes.Webyshops.com was launched in May 2010. Company targets outdoor enthusiasts, hunters, target and competitive shooters, military and law enforcement personnel with its broad product offering.
The idea behind WebyShops.com is simple in that experts in each particular product category oversee each "shop". For example, the team which operates Riflescope category lives and breathes hunting, competitive shooting, fishing and other outdoor activities. Providing expert-level advice and information is reflected through the company's investment into social marketing. In addition to the site, each team operates a designated blog, forum and a Facebook page.