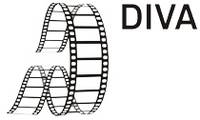 DIVA is committed to making it easy and pleasurable for new audiences around the world to enjoy high quality movies and entertainment.
(PRWEB) September 5, 2010
DIVA TV, the Swiss-based supplier of digital hit movie content from rights owners and distributors around the world, is expanding its footprint with an exciting new deal with Philips NetTV.
The deal, unveiled at IFA, covers the UK, Germany, Austria and Switzerland, and will see DIVA provide high quality movie entertainment to owners of Philips equipment enabled with the NetTV service. This includes current models of Philips 7000, 8000 and 9000 series TVs.
Kai Henniges, CEO of DIVA AG, said, "DIVA is committed to making it easy and pleasurable for new audiences around the world to enjoy high quality movies and entertainment. By partnering with Philips NetTV Europe we are pleased to be able to offer such content to users who have made a discerning choice to purchase Philips equipment enabled to deliver our over-the-top movie offering."
DIVA TV. Adding value and enjoyment for Philips NET TV users
With its inclusion on the Philips NetTV platform, DIVA TV brings the end user a choice of hit movies.
NetTV users will have 365 day a year access to DIVA's online video library, which includes popular classic movies and current top blockbusters from major Hollywood studios.
In each market, DIVA TV will make many Hollywood movies available in the local language version, as well as with original voice. In addition, DIVA will enable NetTV users belonging to major migrant minority groups to view cinema favourites from their home countries.
NetTV's easy to use navigation makes it simple for users to access DIVA's catalogue of over 1,000 titles, from genres including action, comedy, thrillers and hit TV series. Apart from its paid offering DIVA provides free movies and preview trailers for users to browse.
NetTV users will pay EUR 2.99 for 48 hour access to each film, and will be able to purchase films individually, on subscription or against a prepaid account.
DIVA TV. Movies on your Philips TV AND on your mobile.
DIVA also offers users who have the NetTV service full portability of their purchased content. By using the diva.tv website, subscribers can manage their account, and choose to view purchased movies on Android mobiles, as well as via a number of other connected devices. The facility will shortly be extended to cover Apple's iPhone.
About Diva
Founded in 2007, DIVA is a leading supplier of movies, TV series and short form contents, delivering video on demand platforms and connected devices globally. DIVA's customers are over-the-top platforms, IPTV operators and device manufacturers in Asia, Europe, Middle East and the USA. The content focus is on award-winning films, true classics and genre content. Content management, normalisation, secure delivery and reporting are handled by DIVA's proprietary software platform. Privately held Diva AG is based in Zurich, Switzerland with offices in San Jose, Berlin, New York, Rome and London.
Contact
Nelly Kaufmann
Head of Channels
nelly(dot)kaufmann(at)diva(dot)pro
+41 44 586 6671
###