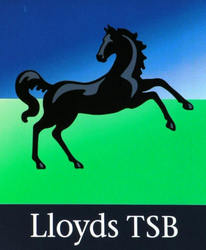 Around a quarter of all personal loan applications in the UK are for the purpose of purchasing new cars.
(PRWEB) September 5, 2010
It seems Brits are less keen on Italian racers and German engineering and instead dream of getting behind the wheel of a classic British car.
Live and Let Drive
When asked by Lloyds TSB what their dream car is over six million of us would opt for the classic British Aston Martin made famous by James Bond. Continuing the British theme the racing pedigree of a Jaguar also sits at the top of the list for around 3.8 million of us.
German cars seem to be second favourites among Brits with 3.7 million wanting a BMW, placing it third overall in the poll. Fourth and fifth are Audi and Mercedes-Benz with almost three million people dreaming of owning either car respectively, while 2.4 million wish they owned a Porsche. Ferrari and Lamborghini trailed the popular British and German brands with just over two million pining after the Italian cars.
Saving up the Moneypennies
Although for many owning a dream car may seem a distant reality, we are optimistic in our outlook with one in five believing that they will one day get to own their dream car. Almost 40% are holding out hope of winning the lottery in order to make that purchase of a lifetime.
Of those that believe they will have the keys to their ideal motor, a staggering two thirds are saving up to one day own it, whilst a third would use a cash windfall or inheritance as an opportunity to get behind the wheel. Over 50% would spend up to £50,000 on a car, whilst one in eight would spend between £50,000 and £75,000.
When the world is not enough
September has traditionally been a key month for enthusiasts to upgrade their car, with the introduction of new registrations on 1 September. For the majority who won't have lottery winnings to splash out on their dream car, then car loans offer an alternative way for them to finance their purchase.
Around a quarter of all personal loan applications in the UK are for the purpose of purchasing new cars . However, it seems new cars are still the domain of men with almost two thirds of car loan applications this year coming from men. Women account for a third of all new loan applications in the same period. Three of every four loan applications were from the over-forties.
Evelyn Hamilton Lloyds TSB loans director comments: "It seems that many of us are tempted by the appeal of a flashy car and growing up with images of James Bond in his Aston Martin seems to have inspired a lot of us. Whilst the life of an international spy is probably a bit far from reality for most of us, the dream of a new car doesn't have to be out of reach. By speaking to their local Lloyds TSB branch, customers could find a cost effective way of getting closer to that dream car by applying for a personal loan tailored to their needs."

Rolls Royce and Bugatti closed off the top ten dream cars, with 1.7 and 1.5 million opting for these respectively.
VW's and Mini's feature quite high on the wish list with 1.3 million of us favouring a more modest vehicle.
1% of those questioned named the Smart car as their dream motor, indicating that lower emissions also hold an appeal for some.
The introduction of the new 2010 registration plate in March saw an increase in applications for Lloyds TSB loans, with applications in March over a third higher than the monthly average for the preceding six months.
To see how affordable these dream products could be with your current budget, visit the Lloyds TSB loan calculator.
###