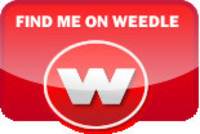 I'm delighted that we have been able to use our own in-house talent to create a video that clearly demonstrates what Weedle is all about
Palo Alto, CA and Dublin, Ireland, (PRWEB) September 6, 2010
Weedle, The World's Trusted Network of People with Skills, has launched an introductory two-minute video entitled 'What is Weedle?'. This video explains in simple terms how joining Weedle will help you establish your online presence, promote yourself online for free, reach a large captive targeted audience, get more customers and find people you can trust with the skills that you need.
The 'What is Weedle?' Flash video was produced by Weedle's own development team with a view to educating people quickly and effectively on the benefits of Weedle. "Explaining the benefits of Weedle to our community is really important to us." says Michael Gallagher, Weedle's Chief Operations Officer. "I'm delighted that we have been able to use our own in-house talent to create a video that clearly demonstrates what Weedle is all about."
Weedle.com is free to join, anybody anywhere can create a Weedle skill page today and promote their skills to their trusted network and to the world thanks to Weedle's unique Search and Connect technology. A number of Weedle's skill pages are already ranking high in Google's search results and success stories of users connecting with people who need their skills have been published on Weedle's blog.
###