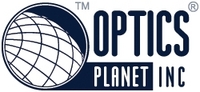 Northbrook, IL (Vocus) September 7, 2010
September 2, 2010– OpticsPlanet, Inc. the world's largest specialized internet retailer of hunting, birding, tactical and law enforcement equipment, announced this week that it now carries the full line of VANGUARD binoculars, spotting scopes, tripods, and other hunting accessories.
VANGUARD products benefit from over 23 years of technical expertise and a commitment to quality that never falters, making them some of the highest performing products in their class. The Endeavor ED binoculars feature advanced optical technology and deliver sharpness and clarity like never before. Ergonomic, open-bridge design combined with a wide view angle, BaK4 roof prisms, an anti-reflection coating, large focus adjustment wheel and long eye relief have made the VANGUARD Endeavor ED binoculars one of the most popular lines of binoculars in 2010 and should continue into the near future. The VANGUARD Signature Plus Spotting Scope was honored as "Best Spotting Scope" of 2010 by Outdoor Canada, and its advanced optical system and multiple lens coatings lead to its top performance. VANGUARD also offers high performing products in the categories of tripods, gun cases, gun slings, monoculars, dry boxes, shooting accessories and more.
VANGUARD is currently offering a rebate of up to $50 on select binoculars, and spotting scopes now through December 31, 2010. For more information or to see the VANGUARD products included in this offer, visit the OpticsPlanet VANGUARD Rebate Center at http://www.opticsplanet.net/vanguard-brand-rebate.html.
OpticsPlanet is proud to welcome VANGUARD as a partner and is excited to include their cutting edge optics and accessories to their already extensive binocular, spotting scope, gun accessories and other selection available on Opticsplanet.com.
About VANGUARD.
Since 1986, VANGUARD has been one of the global leaders in hunting and outdoor accessories, including binoculars, spotting scopes, shooting sticks, tripods, ball heads, and gun and bow cases with first-of-its-kind features and capabilities. VANGUARD's comprehensive product range meets the needs of a diverse range of all those who enjoy the outdoors, from the hobby birdwatcher to the avid big game hunter.
With ISO 9001 and 14001-certified facilities and hundreds of design patents, VANGUARD has earned a solid reputation that spans the world. VANGUARD products are available through its extensive global dealer and distribution network. For more information about VANGUARD products, visit http://www.vanguardworld.com.
About OpticsPlanet, Inc.
Founded in 1999, OpticsPlanet, Inc. has quickly become one of the world's leading online retailers specializing in sport optics, tactical and military gear, binoculars, night vision optics, rifle scopes, and sunglasses. Based outside of Chicago, in Northbrook Illinois, the company operates a network of multiple online stores: OpticsPlanet.com, Microscopes.com, LabPlanet.com, Shoptics.com, Tactical-Store.com, EyeWearPlanet.com, RadarGuns.com, Night-Optics.com and other online stores. Since the launch of OpticsPlanet.com the company has received numerous industry awards and has been recognized by its customers and several major publications for its excellent service and stellar sales growth. Recently the company was recognized, for the fourth year in a row, by Internet Retailer Magazine as one of the top 500 e-retailers in the U.S. and by Inc. Magazine as one of the top 1000 fastest growing companies in the United States.
###