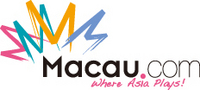 "As the leading travel company in Macau, we make it easy for the event's participants to plan and book their trips to Macau via our one-stop online platform."
(PRWEB) September 8, 2010
MACAU.COM (http://www.macau.com), the leading online destination marketing and travel company in Macau, is the official online travel company for The Freight Summit for the second consecutive year.
Held at The Venetian Macau from September 21-26, The Freight Summit is the premier annual event that is open to all independent freight forwarders and trade representatives from all around the world. The event provides the ideal platform for all freight forwarders to network, and offers a very cost-effective way for them to develop new business opportunities and keep close contact with other industry practitioners and service innovators. This year, over 600 industry experts and key personnel are expected to attend the prominent event.
Last year, The Freight Summit 2009 achieved a great success. Although the economic crisis has seriously affected the logistics industry, more than 400 participants from 261 companies originating from 50 countries attended the summit. As well, thousands of independent forwarders, industry media, and solution providers were present to showcase their companies and services.
As the Freight Summit's official travel company, Macau.com is offering exhibitors and participants the exclusive Macau hotels and Hong Kong hotels, such as Harbour Plaza Resort City Hong Kong and Harbour Hotel Hong Kong, as well as customized packages at incredible rates. A specially customized microsite on Macau.com will provide comprehensive travel and event information, along with exclusive e-newsletters containing the latest hot deals and leisure activities in Macau designed specifically for the Freight Summit 2010.
"As the leading travel company in Macau, we make it easy for the event's participants to plan and book their trips to Macau via our one-stop online platform," says Mr. Carrel N. T. Ieong, General Manager of Macau.com. He adds: "Our role in this partnership not only provides the best travel deals and accommodation arrangements in Macau, but also introduces the travelers to the best attractions and the newest entertainment choices that Macau has to offer."
Christian Raeuber, CEO of The Freight Summit, says, "We are confident that with our partnership with Macau.com, The Freight Summit 2010 attendees will appreciate Macau more as a tourism destination. Furthermore, we know that Macau.com will ensure hassle-free arrangements for all our travel requirements."
ABOUT MACAU.COM
Macau.com is the premier web portal and online travel agency for hotel accommodation, show, packaged tour products for Macau, Hong Kong and Southern China. With a secure and technologically advanced online booking engine, Macau.com's services are targeted at Macau-bound travelers coming from Mainland China, Hong Kong and high growth-tourist areas including Southeast Asia, Taiwan, Australia and North Asian markets such as Japan and Korea. Macau.com is a member of Macau Ignite Media Group, Macau's leading media group with leadership positions in out-of-home, online, print media and publishing, and entertainment.
PRESS CONTACT:
Ms. Bonnie Kou
Macau.com
E-mail: bkou(at)corp(dot)macau(dot)com
Tel: +853 2875 3126 ext. 846
Fax: +853 2875 3173
Ms. Gianne Mae Beltran
RWSolutions Limited
Email: gianne(dot)beltran(at)rwsolutions(dot)com
Tel +63 2 892 0642
# # #