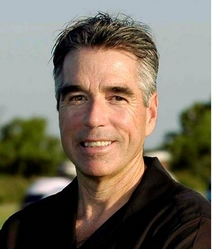 "I am delighted to be representing UKsem 2010. Through the remarkable range of speakers and topics covered I believe we can improve the country's sport and medical community."
(PRWeb UK) September 7, 2010
UKsem 2010 - Major new sporting forum to focus on the shape of sport to come.
The abolition of drug testing, radical treatment of childhood obesity and the integration of military amputees into Olympic programmes are top topics at UKsem - the world-first conference on sport and exercise medicine.
Key note speakers will include Lance Armstrong's physiologist and director of the Human Performance Laboratory at the University of Texas, Dr Edward Coyle and 12-time world record holder in athletics, Lord Sebastian Coe.
The conference, taking place at ExCel, London on the 24th-27th November 2010, will feature 30 of the world's leading sports medicine, science and fitness rehabilitation experts, discussing the challenges facing their profession.
UKsem, the brainchild of the British Association of Sports and Exercise Medicine (BASEM), will be fronted by consultant physician, Dr Andy Franklyn-Miller.
"I am delighted to be representing UKsem 2010. Through the remarkable range of speakers and topics covered I believe we can improve the country's sport and medical community," says Franklyn-Miller.
"The conference is a rare and exciting opportunity to hear thought-provoking debates from professionals working in, or with an interest in the sports and exercise medicine community."
For more information please contact Fiona Campbell at Results PR.
Fiona(dot)campbell(at)resultspr(dot)co(dot)uk
020 7953 7449
Notes to editors:
UKsem is part of the British Association of Sports and Exercise Medicine (BASEM) (http://www.basem.co.uk)
For more information visit http://www.uksem.org
###