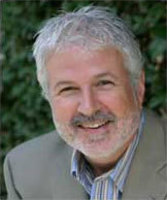 the most advanced mental health treatment for depression, bipolar disorder, anxiety, personality disorders and trauma.
Los Angeles, CA (PRWEB) September 8, 2010
The Psychological Care and Healing Treatment Center has just launched their new website. This website seeks to inform visitors about the services they offer, what sets them apart from their competitors, the disorders they help address, and how to contact them.
The Psychological Care and Healing Treatment Center is a facility that concentrates on providing mental treatment for different mental and psychological issues and problems. Instead of a generic treatment plan, they actually personalize them to fit each individual's needs. These individualized treatment sessions are done five times a week and are done in conjunction with group therapy, DBT, neurofeedback, and some other activities that promote holistic wellness like yoga, sleep therapy, and meditation. The PCH Depression Treatment Clinic takes a holistic approach to treating Depression.
The Psychological Care and Healing Treatment Center focuses on treating certain disorders that affect a person's daily functions like Mood Disorders, Anxiety Disorders, and Personality Disorders. Plus, they have several treatment programs to choose from such as Intensive Treatments Programs, Day Treatment Programs Los Angeles, Evening Treatment Programs, Family Care Programs, and even After Care Transitional Programs.
The Psychological Care and Healing Treatment Center also offers different types of treatment centers that concentrate on some of the more common disorders. For example, they have a Depression Treatment Center which obviously focuses on helping people who are suffering from depression, especially those whose everyday lives are seriously and negatively affected by the disorder.
The PCH Anxiety Treatment Center also focuses on helping people with anxiety by providing them with psychological treatment, medications, sleep management, psychotherapy, and stress management. Their Bipolar Treatment Center is another one of their specialized treatment facilities that offer relief to people with bipolar disorder by helping them manage stress better as people with this disorder tend to get stressed and overwhelmed faster. Also, they are monitored more closely as they are quite likely to refuse medication. These are just some of the ways the Psychological Care and Healing Treatment Center try to help their patients. They offer treatment to a host of other disorders that some people might not even be familiar with.
A residential treatment center is defined as a residential home or center where treatment is given. PCH takes a slightly different approach. While PCH offers a residential option for short or long-term stays, treatment is done off site at the treatment facility. A residential treatment center los angeles may be right for you, but before making a decision consider a residential option with treatment in Los Angeles
This is exactly why they launched their new website. It gives people a background on all the disorders they treat, plus they give detailed information on how they diagnose a disorder, how they plan to help a person get past the disorder, and how they plan to follow up the treatment even after the patient has left their facility. Also, the website allows anyone to ask a question about any disorder or about their treatment facility, makes it easier for people to reach them as they have all their contact information on the site, and gives (website) visitors a chance to check out the credentials of Dr. Jeff Ball, the man behind the Psychological Care and Healing Treatment Center.
If you or someone you know might be going through a mental or psychological disorder, you may reach the Psychological Care and Healing Treatment Center by calling them at their twenty-four hour hotline or submitting a webform.
###