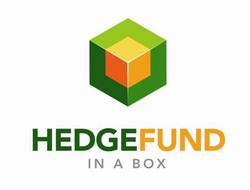 'Hedge Fund in a Box' will make it easier and more cost effective for hedge funds with assets of less than $ 1bn under management to utilise sophisticated trading platforms to gain competitive advantage
London, UK (PRWEB) September 9, 2010
A new business solution known as 'Hedge Fund in a Box' has been announced today, to give Hedge funds with assets of less than $ 1bn under management, a stronger grasp of risk exposure and improved visibility, with less administrative burden. It is offered by Formicary, a software and system integration provider and Equinoxe Alternative Investment Services, an alternative investment fund administration company. 'Hedge Fund in a Box' will make it easier and more cost effective for hedge funds of this size to utilise sophisticated trading platforms to gain competitive advantage.
A full range of superior software solutions for front, middle and back office requirements is offered by the 'Hedge Fund in a Box' offering for any and all hedge fund strategies. At the same time the full technology hosting means that the visibility of the business is dramatically increased. This enables a hedge fund to go live as soon as six weeks with no complex installation required. There is no need to either find separate software solutions to be pieced together to form an integrated platform or to build an internal IT support team. Fund managers are therefore free to focus on investment decisions.
Formicary manage the IT infrastructure 24/7, allowing fund managers to securely access their entire corporate infrastructure anywhere in the world via an internet connection - seamlessly linking their real time trading systems with Microsoft Office, CRM systems, email and real time market data providers.
Equinoxe manages the middle and back office functions whilst also providing fund administration support. Fund administration and middle office support are seamless with this solution, helping to eliminate the typical errors that often occur in a standard hedge fund operating model. Essentially there is one STP environment. This provides both the manager and fund with the benefits of an integrated back and middle office whilst still providing the investor with the benefits of a fully independent Fund Administrator.
Available through a subscription payment model, 'Hedge Fund in a Box' offers an alternative pricing mechanism. It is based upon a shared risk reward with a variable cost base, allowing a marrying of fund revenues to fund expenses, replacing the fixed cost base. Clients can grow their business with the confidence that increased scale can be met with this infrastructure.
"We're now in a new era of transparency and accountability, which is difficult for those organisations still running their business on spreadsheets or across multiple solutions." says Greville Lucking, COO, Formicary. "These fund managers are finding themselves distracted by administrative tasks and IT infrastructure rather than the day to day job of making sound, profitable investments. In order to address these challenges, and for hedge funds to reap maximum reward, we developed Hedge Fund In A Box to make processes as clear cut and manageable as possible."
Stephen Castree, Group CEO, Equinoxe AIS, an alternative investment fund administration company, adds, "Organisations are more cost conscious than ever before but investors increasingly want evidence that they will be dealing with a well run company before deciding to invest with them. Add the ever changing regulatory framework into the mix and Hedge Fund managers soon find themselves balancing books, updating and creating reports just to keep their heads above water. 'Hedge Fund in a Box' is the perfect antidote, providing a cost effective, transparent, solution for running a business based on the most accurate data available. It allows a manager to do what they are best at, creating alpha whilst knowing that the rest of the business is being looked after."
Hedge Fund in a Box is available immediately.
Visit http://www.formicary.net/hedgefund or http://www.equinoxeais.com for more information.
About Formicary Ltd
Formicary is an information technology company that specialises in building integrated applications/solutions to maximise business efficiency and streamline business processes for the Financial Services industry. Founded in 2000, Formicary brings together a world class team of talented and dedicated professionals with industry experience covering Unified Communications (particularly Persistent Group Chat), business integration, trading and risk systems integration and Cross Asset Trading applications. This knowledge, coupled with technical excellence ranging from legacy client/server to cut¬ting edge technologies, enables Formicary to offer innovative and sophisticated services and software to help clients improve their productivity and increase their return on investment. Formicary has offices in Europe, North America and Asia Pacific.
About Equinoxe
Equinoxe is a premium boutique service provider founded in 2007 by experienced hedge fund administration professionals. Headquartered in Bermuda, with offices in Bermuda and Dublin and a license to operate in Mauritius, with the US and Singapore scheduled to open during 2010 and 2011, it is a full-service alternative investment fund administration company. In December 2007 a wholly-owned subsidiary of XL Group plc made a significant minority investment in Equinoxe.
All product and company names herein may be trademarks of their respective owners.
For more information, please contact :
Angeline Cheng, Formicary Ltd, +44 (0)20 7920 7106, angeline(dot)cheng(at)formicary(dot)net
Jillian Alexander, +44 (0)79 49 602 484, jillian(at)alexander-pr(dot)co(dot)uk
###