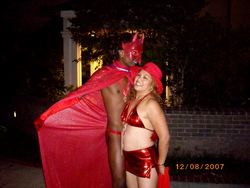 We're not clowning around when we say this vacation will be one the sexiest, most erotic experiences you'll ever have.
Long Beach, CA (PRWEB) September 9, 2010
Circus Erotica will be held at world famous Hedonism II, Negril, Jamaica. Hedonism II is considered to be one of the Caribbean's premier warm water vacation destinations and has been known for over twenty five years as one of the sexiest resorts on the plant. This all inclusive resort boasts beachfront accommodation, water sports and activities, gourmet food service in any of three restaurants, nightly entertainment, piano bar and disco, and their famous clothing optional beach and hot tub. High energy in a sensually charged atmosphere of fun loving sexy adults—you couldn't find a better place to hold Circus Erotica.
At Circus Erotica Dream Pleasure Tours is taking Hedonism entertainment up a notch by combining traditional circus acts with erotic entertainers. Headlining the week will be Courtney Cruz and Devil's Playground Burlesque direct from Hollywood California. Add in sexy naughty clowns, naughty magicians and comedians, scantily clad trapeze performers and fire eaters. Stop by the human petting zoo where naked people painted as animals will be waiting for other circus goers to stroke them. Or put on your favorite circus or carnival costume to take part in the Circus Erotica Parade.
In addition to the great line up of specialty entertainment, expect other circus features such as balloons, peanuts, hot dogs, cotton candy and that annoying circus music. Party the night away at one of the very special parties. There's the Head Dress Party—wear the fanciest head dress you can make or bring, and nothing else (if you dare)! Join in the fun at the Paint Your Partner party. Bring your favorite clown costume—the sexier the better. Join in the circus parade, enjoy the special pool parties and the circus playroom.
Gary Booth, director of communications and club relations for Dream Pleasure Tours, said, "Circus Erotica Week will be one of the best weeks at Hedonism II in 2011. Take the time to rekindle your romance and explore your deepest desires. Meet new friends, or party and play with old ones. We're not clowning around when we say this vacation will be one the sexiest, most erotic experiences you'll ever have. I've already got my rubber nose and rainbow wig ready!"
This event is open to bother singles and couples. Have a special erotic talent? Contact us about performing at this great event. For more information on Circus Erotica visit Dream Pleasure Tours.
About Dream Pleasure Tours
Dream Pleasure Tours specializes in vacations designed to entice the senses and stimulate our guests' deepest desires. Our guests are seeking to combine the ambience of luxury with the enchantment of a dreamscape. They throw off the constraints of everyday life and enter a world unlike anything they've ever experienced. Setting passion and sensuality free they leave the labels behind. Dream Pleasure Tours—making fantasy a reality for open minded fun loving people, and world leaders in couples only travel, adult travel, swingers travel, erotic travel and lifestyles travel to the hottest sexiest resorts on the planet. To find out more about Dream Pleasure Tours, visit us at http://www.dreampleasuretours.com or call 888-660-9733.
###