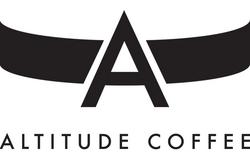 We're trying some pretty radical ideas, no one else in the world is doing anything like it. We've created a set of tools that allows customers to directly influence all aspects of coffee's creative provess, from sourcing, to rating, and blend creation.
Los Angeles, CA (PRWEB) September 13, 2010
Altitude Coffee, an entirely user-driven specialty coffee company, opens its virtual doors today. As the first online community driven coffee company, Altitude Coffee uses online tools that give users direct access to the entire creative process of coffee and coffee development. "We're trying some pretty radical ideas" says Aaron Walls, Vice President of Development for Altitude Coffee, "no one else in the world is doing anything like it." While Altitude Coffee delivers freshly roasted coffee to online buyers like specialty roasters Stumptown Coffee Roasters based in Portland, OR, and Intelligentsia Coffee & Tea based in Chicago, IL, Altitude Coffee differs by giving the users complete control over which beans are offered and how the blends are composed. "We've created a set of tools that we call 'Ascension' which allow customers to directly influence all aspects of the coffees we offer," says Walls, "By establishing the taste characteristics of each single origin, our users are able to use those attributes to create and alter custom coffee blends."
The patented Ascension system works by giving users control over the most important taste attributes of a coffee blend: the body, brightness, sweetness, primary taste attribute, and secondary taste attribute. If the user tastes the coffee and he or she enjoys the body, but wants more brightness and sweetness, he or she logs onto altitudecoffee.com, and adjusts the blend to suite their tastes. Once per month, Ascension will analyze the feedback and re-blend to match the most popular tastes. "If we see half the people prefer more body, and half prefer more brightness, the blend will branch into two. That's Evolution Espresso," says Walls.
Altitude Coffee will also sell individual coffees from a single producer, farm, or community, known as single origin coffee. "For those who want to explore the component coffees, we have Altitude Origins where the user will receive a quarter pound of all single origin coffees we roast," says Walls, "We have a spot in our forum for our users to share their thoughts, reviews, and home made blends. Once per month we will hold a vote for the best blend, and that user's creation will be featured in the store with all the other coffees we roast."
At the end of July 2010, Altitude Coffee began its public beta program where over one hundred coffee geeks around the internet we able to log on and test out Ascension as well as all six single origins coffees. The results were overwhelmingly positive despite the bugs which inevitably exist in pre-launch products. The users posted reviews on the forum and held votes for the best blend for espresso coffee, drip coffee, and press coffee, the winners of which are now being featured as Evolution Espresso, Evolution Drip, and Evolution Press.
Altitude Coffee has developed an aggressive shipping program where all users' orders will be delivered via USPS priority mail for a flat rate of $4.95, regardless of how many bags ordered. For those who sign up for a reoccurring subscription to any of the coffees sold by Altitude Coffee, a flat rate of $2.95 will be charged, again regardless of bag quantity. "The biggest hurdle to online specialty coffee is shipping" says Walls. "Some roasters charge almost as much for shipping as they do for the beans themselves. We needed to fix that."
Altitude Coffee is offering a different take on wholesale coffee. Through the tools developed by Altitude Coffee, wholesale account holders are able to create blends online in real time. Select the body, brightness, sweetness, as well as two taste characteristics and a unique blend is produced. Account holders can then request a free sample before buying in bulk. If at any point adjustments need to be made to the blend, simply log on to the website and adjust the sliders, it's that simple. Altitude Coffee also provides one on one guidance to all wholesale accounts.
Evolution Espresso, Evolution Press, and Evolution Drip, as well as Altitude Origins and its single origin component coffees (Brazil Pedra Roxa Estate, Peru Fair Trade Organic, Sumatra Mandheling, Colombia Monserrate, Ethiopia Yirgacheffe, and Zambia Zambica Estate) are all available for sale today.
For more information including a press kit, visit our press page in the "Our Story" section of our site.
For sample requests, contact press(at)altitudecoffee(dot)com.
# # #