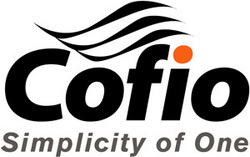 "Cofio's AIMstor software unifies data protection tools and data flows exactly how users want." Koji Nihei, CEO of RUNEXY Corp., Tokyo, Japan
San Diego, CA (PRWEB) September 8, 2010
RUNEXY Corporation has executed a partnership agreement with Cofio Software Inc. of San Diego, CA in the USA, and announced it has released Cofio's Japanese version of AIMstor™, for distribution in Japan. AIMstor is a software application that unifies several data protection technologies into a next generation unified backup, deduplication, data compliance archive, disk protection and data storage security management solution for Windows and Linux environments.
Cofio software, together with sales partner NOX Co. Ltd., of Tokyo, Japan, released the product through RUNEXY for maximum sales channel coverage and support of the product throughout Japan.
As enterprise data grows and becomes more complex to support and manage, protecting the right data becomes more and more important. But today's data centers simply cannot keep up with requirements because of the ways older legacy solutions create complexity for users and managers.
CEO of RUNEXY, Mr. Koji Nihei stated, "Cofio's AIMstor software is a 'Unification Solution' that can provide complete capabilities from data protection to recovery. AIMstor unifies data protection tools and data flows exactly how users want. For Japanese customers and integrators, this can help reduce costs across many areas, and give companies more control over their data.
Mr. Satoru Kato, CEO of NOX Co. Ltd., a major reseller in Japan for the industry's largest storage vendors since 1992 confirmed the situation, "We see many individual point solutions attempting to come to the Japanese market, but none have addressed the need to manage the business workflow and policies with the data. Cofio's AIMstor can do this because it unifies many tools from end-to-end."
Cofio Software's CEO, Tony Cerqueira stated "RUNEXY is the established sales leader in Japan for data protection and data management solutions to the channel. They have a forward thinking philosophy for data protection solution sales together with support efficiency. This has created a fast growing and loyal channel business among the largest IT organizations in Japan."
AIMstor is targeted at IT Managers of SMB to enterprise IT infrastructures who seek simple and cost effective ways of unifying backup, real-time replication, archive, disaster recovery and compliance of data storage. AIMstor version 2.2 in Japanese is now available for download with registration at http://www.runexy.co.jp/form/contact/aimstor-contact.html and in English at http://www.cofio.com/AIMstor-Download/.
About Runexy Corporation of Japan
RUNEXY operates as a master distributor of Consumer, SMB and Enterprise based software packages to large and small resellers, system integrators and solution providers throughout Japan. RUNEXY also maintains a solution sales focused business that provides custom made solutions to assist partners in deliverables to end users. For more information please visit: http://www.runexy.co.jp/en/
About NOX Co. Ltd. of Japan
NOX specializes in providing network security and storage management solutions. Leveraged by experienced sales force and dedicated technical support team, NOX has been very successful in establishing firm relationships with customers, partners, and vendors. Since 1992, NOX has been a long-time sales partner for major vendors including EMC, Symantec, Data Domain, Cisco and NetApp. For more information please visit: http://www.nox.co.jp
About Cofio Software, Inc., USA
Cofio is the creator of AIMstor software, a Unified Backup application that brings together Deduplication, Data Protection, Workflow and Compliance. As a next generation solution, AIMstor offers unique tools that can be purchased independently, yet unified under the same application for end-to-end data management and protection. Cofio is a global supplier of storage software since 2006 with offices in the US, Asia and Europe. For more information please visit: http://www.cofio.com.
###