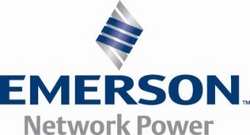 Tempe, AZ (PRWEB) September 8, 2010
Emerson Network Power, a business of Emerson and the global leader in enabling Business-Critical Continuity™, today launched a new Embedded Development Kit to enable design engineers to begin developing their application in a fraction of the time traditionally required. Part of the Wind River On-Board Program, the Embedded Development Kit includes an Emerson Network Power MicroATX motherboard based on the Intel® Core™ i7 processor with optimized trial versions of Wind River's operating systems, development tools, embedded hypervisor and graphics software to help equipment manufacturers save time and money on application integration for a faster, more efficient time-to-market.
By putting cutting-edge development tools in a single box for evaluation, Emerson Network Power aims to accelerate and simplify design engineers' startup process. The LiveUSB format enables designers to boot directly from the included USB flash drive to evaluate a fully operational development environment, eliminating the installation process.
"Having been first to market with an embedded motherboard based on the Intel Core i7 processor, Emerson Network Power has a wealth of experience integrating and developing software environments on this exciting new technology," said Paul Virgo, director of marketing for the Embedded Computing business of Emerson Network Power. "The new Embedded Development Kits make it easier for our customers to take advantage of our embedded expertise to get to market faster and with less risk."
"Since each Emerson Network Power Embedded Development Kit is optimized for Wind River's embedded software and development tools, customers obtain a more tightly integrated hardware and software solution with easier access to board-specific components," said Jens Wiegand, vice president for industry solutions at Wind River. "As segments of the embedded market increasingly demand this kind of out-of-the-box experience, now typical in the PC market, Emerson Network Power and Wind River are well positioned to deliver the opportunity for our joint customers to streamline their value chains."
Design engineers will quickly be able to evaluate and develop using Wind River Linux 3.0 and/or Wind River VxWorks 6.8 running on Wind River Hypervisor 1.1. The 30-day trial software from Wind River is optimized for developing, running, debugging, and prototyping embedded software directly onto the Emerson Network Power MATXM-CORE-411-B motherboard using Wind River Workbench 3.2. Each kit also includes all required cables, a comprehensive startup guide, sample projects and tutorial videos to ensure that customers new to Wind River products will be able to start development right away.
Emerson Network Power will demonstrate the Embedded Development Kit at Wind River's booth #101 at the Intel Developer Forum (IDF), September 13-15, 2010, in San Francisco.
The Embedded Development Kit part number is MATXM-CORE-411-WR and orders may be placed now with Emerson Network Power distributors.
To learn more about open standards-based embedded computing solutions from Emerson Network Power, visit http://www.EmersonNetworkPower.com/EmbeddedComputing .
About Emerson Network Power
Emerson Network Power, a business of Emerson, is the global leader in enabling Business-Critical Continuity™ from grid to chip for telecommunication networks, data centers, health care and industrial facilities. Emerson Network Power provides innovative solutions and expertise in areas including AC and DC power and precision cooling systems, embedded computing and power, integrated racks and enclosures, power switching and controls, infrastructure management, and connectivity. All solutions are supported globally by local Emerson Network Power service technicians. For more information on Emerson Network Power's embedded computing products and services, including ATCA®, COM Express®, CompactPCI®, embedded motherboards, MicroTCA® and VMEbus for original equipment manufacturers and systems integrators in the telecommunications, industrial automation, aerospace/defense and medical markets, visit http://www.EmersonNetworkPower.com/EmbeddedComputing . Learn more about Emerson Network Power products and services at http://www.EmersonNetworkPower.com .
About Emerson
Emerson, based in St. Louis, Missouri (USA), is a global leader in bringing technology and engineering together to provide innovative solutions for customers in industrial, commercial, and consumer markets through its network power, process management, industrial automation, climate technologies, and appliance and tools businesses. Sales in fiscal 2009 were $20.9 billion. For more information, visit http://www.Emerson.com .
Business-Critical Continuity, Emerson Network Power and the Emerson Network Power logo are trademarks and service marks of Emerson Electric Co. PICMG, AdvancedTCA, ATCA, COM Express, CompactPCI and MicroTCA are registered trademarks of the PCI Industrial Computer Manufacturers Group. Intel and Intel Core are trademarks of Intel Corporation in the U.S. and other countries. All other product or service names are the property of their respective owners. © 2010 Emerson Electric Co.
###