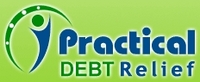 Fort Lauderdale, FL (PRWEB) September 8, 2010
Practical Debt Relief, Inc., a Davie, Florida based Debt Settlement company, completed BSI Accreditation on 9-1-10, joining the ranks of the nation's top debt relief companies. With the recent FTC regulation going into effect in just a few weeks, Practical Debt Relief wants to ensure its clients understand that they are here to stay and we are offering the best service and debt relief results in the industry.
Why BSI Accreditation? The Debt Settlement industry has been taking a lot of heat over the past few years. Practical Debt Relief wants to show the nation that we are compliant with industry best practices and will continue to be here through the ruling to help consumers through these tough and turbulent times. Any debt settlement company can claim that they are a compliant business but going through the necessary steps, building internal processes and procedures, to become an accredited business member takes time and dedication. Practical Debt Relief is committed to maintaining the highest standards to remain a leader in the industry.
Debt Settlement is a realistic and beneficial option for consumers experiencing a true and legitimate financial hardship. Most consumers feeling the pressure of inflated interest rates think bankruptcy is the only way out when researching Debt Relief options. Practical Debt Relief wants to educate consumers of the different choices available when dealing with their unsecured debts. For more information, you can visit us at http://www.practicaldebtrelief.com.
###