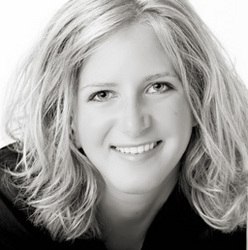 We are very excited to present the work of an artist well-established in the theater world along with the work of a playwright just beginning her career
Washington, DC (Vocus) September 8, 2010
VSA, the international organization on arts and disability, is pleased to announce the recipient of the 2010 Playwright Discovery Award, The Marionette Effect by Laura Hogikyan of Superior Township, Michigan. This original dramatic work tells the story of a teenager whose musical career is derailed after she experiences a stroke at the age of 15. VSA will present this compelling one-act play as part of the VSA Playwright Discovery Evening at the John F. Kennedy Center for the Performing Arts, September 30 and October 1, 2010, at 7:30 p.m.
The VSA Playwright Discovery Program is an annual competition that invites middle and high school students to take a closer look at the world around them, examine how disability affects their lives and the lives of others, and express their views through the art of playwriting. Hogikyan, 17, recently graduated from Greenhills School in Ann Arbor, Michigan, and will attend Harvard University this fall. She has received numerous awards for her writing, including the grand prize in the 2006 Michigan Young Playwrights Festival and two honorable mentions in the 2009 Nancy Thorpe National Poetry Contest. Her work has been published in the University of Michigan's Armistice Magazine and in the Iowa Young Writers Anthology, and she has served as a student theater reviewer for annarbor.com.
In addition to The Marionette Effect, the VSA Playwright Discovery Evening will feature a performance of Jack From Above, a one-man show about and starring Jack Hofsiss. For more than 20 years, VSA's Playwright Discovery Artists Selection Committee has been chaired by Hofsiss, a Best Director Tony Award® winner (The Elephant Man, 1979). With humor and pathos, Jack From Above chronicles Hofsiss' experiences after a diving accident in 1985.
"We are very excited to present the work of an artist well-established in the theater world along with the work of a playwright just beginning her career," commented Soula Antoniou, president of VSA. "That's what VSA is all about: celebrating the achievements of artists already in the field and creating opportunities for the next generation."
Tickets to this special double bill event are free with reservations. To make your reservation, please e-mail VSA's Artist Services Coordinator at EFKey@vsarts.org. Include the number of tickets requested, the name under which the tickets should be held at the will call table, and any accessibility requests. More information may be found online at http://www.vsarts.org/playwrightdiscovery.
About VSA
VSA, the international organization on arts and disability, was founded more than 35 years ago by Ambassador Jean Kennedy Smith to provide arts and education opportunities for people with disabilities and increase access to the arts for all. With 52 international affiliates and a network of nationwide affiliates, VSA is changing perceptions about people with disabilities around the world. Each year, 7 million people of all ages and abilities participate in VSA programs, which cover all artistic genres. VSA is an affiliate of the John F. Kennedy Center for the Performing Arts. For more information, visit http://www.vsarts.org.
CONTACT:
Laura Broom
(202) 628-2800 ext. 3883
###