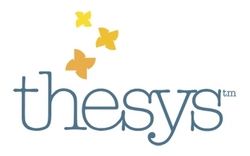 "We believe in teachers, and that if there is a new model for education, teachers are still at the heart of it—we are pleased to have developed a tech program around that belief." Alan Rudi
Anaheim, CA (PRWEB) September 8, 2010
Fairmont Education Group announces the launch of Thesys International, an educational service that assists high schools in implementing hybrid online/classroom learning programs. Thesys combines the benefits of brick-and-mortar classrooms with the advantages of online learning. It provides a turn-key solution that allows schools to quickly and effectively implement eLearning while at the same time maintaining on-site control and empowering teachers. The company grew out of Fairmont Education Group's experience in developing and implementing an eLearning strategy for its own K-12 school division, Fairmont Private Schools.
Fairmont Education Group CEO Robertson Chandler describes, "Thesys is an innovative approach to supporting the needs of today's learners and educators. Fairmont was founded on innovation 57 years ago. Launching Thesys is an extension of what Fairmont has always done—challenge the status quo and redefine what is possible in terms of student achievement. The Thesys model is backed by research that proves students perform best when classroom teaching and online learning work hand in hand. And it's highly accessible for school districts, administrators and teachers, because it's completely customizable and absolutely turn-key."
Thesys is not a virtual school; instead, it offers a blended approach to online learning that combines what experts see as the best of both worlds. In 2009, the U.S. Department of Education (USDE) published a report stating, "students in online learning conditions performed better than those receiving face-to-face instruction." The USDE noted that "the difference between student outcomes for online and face-to-face classes was larger in those studies contrasting conditions that blended elements of online and face-to- face instruction with conditions taught entirely face-to-face."
In a hybrid educational approach, the teacher chooses which lessons to cover during class sessions and which lessons to assign students to complete during independent study online. Thesys provides the online coursework—advanced, UC-approved, high school curriculum. Thesys also provides the platform for integrating classroom lessons with online learning—the Learning Management System (LMS). In addition, Thesys supports classroom teachers through ongoing professional development and virtual teacher assistants.
"Increasingly, technology is viewed as a means to continually improve education outcomes, and the data does point to improved learning. But for technology and education to blend well for students, it still requires doing the fundamentals well. These fundamentals include a rigorous curriculum plus well trained, qualified and supported teachers," says Alan Rudi, Principal Solutions Strategist at Thesys.
"At Thesys, we like to think about hybrid as an educational approach that optimizes student learning by utilizing the right tools at the right time. We believe that the future of technology in education is to arm teachers with tools that inspire kids and that ultimately enhance the classroom experience," Rudi explains. "We also believe in teachers, and that if there is a new model for education, teachers are still at the heart of it—we are pleased to have developed a tech program around that belief."
At this time Thesys is partnering with California school administrators who are interested in piloting semester and year-long hybrid learning programs within their schools. So far, interest has come from the public, private and charter school sectors. In August Thesys successfully concluded one such summer school program, with 16 course offerings, at Fairmont Preparatory Academy, a leading college preparatory school in Southern California.
"The launch of Thesys has been a long-time dream of mine," says David Jackson, President of Fairmont and Chairman of the Board at Thesys. "I believe in technology and primarily in the advancement of education. I am excited about the possibilities presented by Thesys, and am intrigued by the conversation among educators throughout the country about hybrid education today."
About Thesys International
Thesys is an educational product and service provider that supports high schools with a hybrid online/classroom approach to education. As a Fairmont Education Group company, Thesys represents the culmination of thought, curricular innovation, and evolution of the classroom throughout Fairmont's 57-year history as a leading educational provider in Southern California. Designed for the advanced student, Thesys provides UC-approved online coursework, teacher support and professional development, and a platform for blending classroom and online learning environments. The result is an innovative educational solution designed for today's college-bound students.
About Fairmont Education Group
Fairmont Education Group is a family-owned and operated educational services provider based in Orange County, California. Founded in 1953, Fairmont originated as a private school grounded in academic fundamentals and dedicated to the highest standards of student achievement. Today, Fairmont Education Group's private school division includes a five campus network of K-12 schools and is the oldest and largest non-sectarian private school group in Southern California. In addition, Fairmont Education Group operates an international education partnerships and programs division (Fairmont International Education Programs), a student housing division, and a hybrid eLearning business (Thesys International). With a history of educational excellence and an ongoing commitment to learning innovations, Fairmont Education Group empowers educators and inspires students across the globe.
# # #