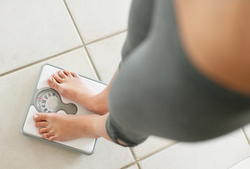 Our vision is to create the Wikipedia of weight loss and we will be adding over 200 articles per week which will see this knowledge base rapidly become an invaluable resource to its readers
(PRWeb UK) September 9, 2010
JustSlimming.com, one of the UK's leading weight loss information providers has decided to publish all of its content online free of charge and abolish any subscription charges.
In a bid to help the nation arm itself in the fight against fat, the weight loss authority has opened its archives up for public consumption. JustSlimming.com, which is made up of qualified physicians, nutritionists and weight loss enthusiasts, offering everything from diet plans, exercise tips through to product reviews and news, are offering this service in order to help raise awareness of simple solution to obesity problems that can tackle the ever growing issue that continues to dominate the news headlines.
Shane Quigley, MD says "The UK's obesity crisis is a well publicised fact and we feel there is not enough impartial information from qualified and passionate sources available free of charge. This is why we are offering our advice and knowledge at zero cost to the public".
The companies business model will change to be supported by purely online advertising revenues and the sites content will remain impartial and honest. There are even future plans to open the site up to other qualified guest authors in a move that could see JustSlimming.com become the largest and most comprehensive free online weight loss resource in the UK.
"Our vision is to create the Wikipedia of weight loss and we will be adding over 200 articles per week which will see this knowledge base rapidly become an invaluable resource to its readers" says Quigley.
For more information or to enquire about becoming a guest author please contact our information desk on info(at)justslimming(dot)com
Notes to editors:
JustSlimming.com profile:
JustSlimming.com is a pioneering free online weight loss resource, designed to tip the scales in the battle against obesity. The company prides itself on a commitment to high quality advice and an impartial and honest view point. Please visit http://www.justslimming.com for further information.
###