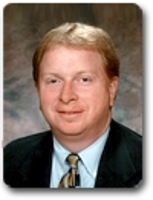 Sedona, AZ (Vocus) September 8, 2010
CPAexcel, a global provider of Certified Public Accountant Exam (CPA Exam) study materials, is pleased to announce the release of this informative high definition (HD) video by Dr. Greg Carnes on the upcoming changes to the 2011 CPA Exam's Regulation (REG) section on taxation.
Professor Greg Carnes is uniquely qualified to comment on the coming changes because of his experience as a CPA and as a distinguished university professor. At the University of North Alabama, Dr. Carnes holds the prestigious post of Raburn Eminent Scholar of Accounting. Recognized by his peers, Dr. Carnes was elected President of the Accounting Program Leadership Group in 2008.
As a distinguished author and video lecturer for CPAexcel, Dr. Carnes writes study texts and presents video lectures, which accurately prepare students to pass the CPA Exam.
Dr. Carnes has been able to observe as the exam's evolution by remaining in constant contact with the American Institute of Certified Public Accountants (AICPA) to garner the latest information. From his unique vantage point, Dr. Carnes presents his video comparing the 2010 exam to anticipated structural and content changes on the 2011 CPA Exam's Regulation section.
You can view Dr. Carnes's fascinating new video on the CPAexcel website or on YouTube.com.
AICPA writes and scores the CPA Exam which is divided into four sections: Auditing and Attestation (AUD), Business Environment and Concepts (BEC), Financial Accounting and Reporting (FAR), and Regulation (REG).
Each year, AICPA modifies the content to accurately reflect the body of knowledge an accountant needs to function in today's world. In 2004, AICPA moved the exam from paper and pencil to a computer-based testing format.
Because the Certified Public Accountant (CPA) is the most globally recognized accounting designation, there is tremendous interest in the massive changes expected:

upgrading to a new computer-based testing platform
significant structural changes and
prodigious additions to the content of the exam.
In 2011, the structure, scoring weights, and the content of Regulation (REG), which focuses on taxation rules, will change.
1. Structure: At present, there are three multiple choice questions (MCQs) testlets of 30 questions each, two long simulations, and two written communications. In 2011, while the three multiple choice question testlets will remain (but only have 24 questions each), the two long simulations will be replaced by one testlet with the six short task-based simulations (TBSs) including a research question in new format. Written Communications (essay writing skills) will no longer be tested in REG.
a. Since 2004, the simulation has been in the longer format focusing on one topic area and asking questions.
b. In 2011, this changes to 1 testlet of six short TBS with less detail than the longer format simulation.
c. To make room for the new simulations, 18 MCQs are being deleted.
d. Current maximum testing time will remain at 4 hours.
2. Scoring Weights: While MCQs will drop 10% in scoring weight from 70% in 2010 to 60% in 2011, simulations will double to 40% of your 2011 score.
3. Content: Topics pertinent to current CPA practice will be added. More than ever before, accountants have to approach accounting with more of a world view, not just a United States view. Accountants need to prepare reports which reflect the reality that many companies interact with overseas corporations or are divisions of international corporations. As might be expected, there are tax ramifications when it comes to filing international tax returns.
New topics include:
Federal Taxation Process:
o IRS Audits and Appeals Process
o Judicial Process
o Elections (Federal Status, Alternative Treatments)
o Tax Planning Questions
o Multinational Tax Issues
o Authoritative Hierarchy
o Research and Communication

o Amortization and Depletion

o Taxation of Retirement Plan Benefits

o Compare Tax Treatments of Business Entities such as Partnerships, C Corporations and S Corporations, knowing the advantages and disadvantages of each in a particular situation.
o Schedule M-3 Disclosures
o Tax Exempt Organizations.

International Financial Reporting Standards (IFRS) will probably be added after the first 2011 testing window.
To prepare students to pass the CPA Exam in 2011, Dr. Carnes has completed a new set of instructional video lectures in high definition as well as a new set of printed and electronic textbooks for CPAexcel. He has written new study lessons on:
Accounting Methods and Periods
Taxation of Retirement Plans
Tax Credits for Individuals
Tax Credits for Business Entities
State and Local Taxation
International Taxation
Sources of Tax Authority and Research
Tax Practice and Procedure
Framework for Tax Planning
Business Entity Choice
Tax Forms and Schedules.
These study materials, including a new textbook in both printed and online formats, new video lectures and questions will be available in fall 2010.
Current CPAexcel students will be given access to all of Dr. Carnes's 2011 online study materials for free until they pass all four parts of the CPA Exam—a promise unique among providers of CPA Review Courses.
Since 2004, Dr. Carnes's CPAexcel students have maintained a CPA Exam pass rate of 87%, which is nearly twice the national average.
It is because of CPAexcel's commitment to students, that Dr. Carnes is happily affiliated with CPAexcel.
About Professor Gregory A. Carnes:
Professor Greg Carnes — Ph.D., CPA
CPAexcel Author and Video Lecturer
University of North Alabama: Raburn Eminent Scholar of Accounting, Professor of Accounting and Business Law
Lipscomb University: Former Dean, College of Business
University of North Alabama: Former Chair, Department of Accountancy
Dr. Gregory Carnes focuses on teaching tax professionals how to integrate the tax law in their strategic decisions. Called upon because of his expertise, he has provided tax training for national accounting firms.
Dr. Carnes serves on the Board of Trustees of the American Taxation Association.
He previously served as President of the Accounting Program Leadership Group and as President-Elect of the Federation of Schools of Accountancy.
He has written chapters for leading tax textbooks and more than 25 articles for professional journals.
About CPAexcel:
CPAexcel is a successful global provider of CPA Exam Review Courses. CPAexcel recruits a faculty of award-winning professors from the top accounting universities as authors, lecturers, and mentors. These professors produce CPA study materials which present with great clarity the underlying financial concepts in each section of the CPA Exam. CPAexcel focuses on translating mountains of government tax and regulation legalese into Bite-Sized LessonsSM of 30 minutes or less. These lessons are very understandable modules within a dynamic learning system which dramatically reinforces learning and retention. These concise, interactive lessons keep students focused while reviewing important concepts.
For additional information on CPAexcel CPA Review, please visit http://www.cpaexcel.com.
###