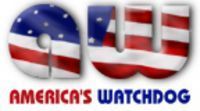 we know toxic Chinese drywall flippers in Florida, are replacing the AC coils and in some cases cleaning up the electrical ground wires, but they cannot change, or hide everything.
Washington, DC (Vocus) September 8, 2010
The Chinese Drywall Complaint Center is creating a new initiative to protect innocent home buyers from purchasing a toxic Chinese drywall home in the extreme US Southeast. They group is inviting the cream of the crop of home-building inspection firms, in all major metro areas of Florida, Louisiana, Alabama, Mississippi, and the metro areas of Houston & Austin Texas to join them in this new initiative. This initiative is designed to protect potential new homeowners from unknowingly purchasing a too good to be true priced home, that contains toxic Chinese drywall, from a uncaring bank's foreclosure department, and or an unscrupulous real estate flipper. The group says, "we are tired of the banks reselling the toxic Chinese drywall home foreclosures-AS IS-with no disclosure about the house being toxic, and we are really getting tired of quick buck flippers-jumping into the US Chinese drywall disaster. So we are going to do everything in our power to protect these innocent potential home purchasers." Established, and ethical home building inspection firms in Florida, Louisiana, Alabama, Mississippi, and the metro areas of Houston, and Austin, Texas are encouraged to contact the Chinese Drywall Complaint Center as soon as possible, because they see a desperate need for this service right now. For more information please contact the group at 866-714-6466, or contact them via their web site at http://ChineseDrywallComplaintCenter.Com
Home building inspection firms wishing to participate in this very important Chinese drywall home inspection initiative must have been in business a minimum of two years, they must have very good references, and they must have experience in identifying toxic Chinese drywall. For firms participating in the Chinese drywall inspection initiative in Florida, Alabama, Louisiana, Mississippi, and or Houston, and Austin Texas the following items must be covered in the home inspection:

All electrical outlet boxes must be checked for any sign of copper ground wires turning black. + pictures.
All air conditioning coils must be inspected + pictures.
Inspection of all visible copper pipes & AC tubing---+ pictures

All stainless steel faucet handles under sinks must be inspected for signs of pitting.
The electrical panel on the circuit breaker box should be removed, and pictures should be taken of the wire connections to the circuit breakers-+ pictures
The inspector must inspect the attic for any signs of toxic Chinese drywall. These include Knauf Tianjin, Made In China, or Blanks. The Chinese Drywall Complaint Center considers all blank drywall, and or all drywall lacking a clear ASTM code to be problematic.
Black spots on mirrors.
Note: According to the Chinese Drywall Complaint Center, "we know toxic Chinese drywall flippers in Florida, are replacing the AC coils and in some cases cleaning up the electrical ground wires, but they cannot change, or hide everything." They say, "we desperately need passionate home building inspectors in Florida, and all US Gulf States to help us with this initiative. There will be a modest up front fee for home inspection firms that participate, and very modest fee for the potential home buyer, but we think that's a much better deal than spending 100,000's of dollars on a home-that should be bulldozed." For more information about this initiative home building inspection firms in the US Southeast should call the Chinese Drywall Complaint Center at 866-714-6466, or contact the group via its web site at http://ChineseDrywallComplaintCenter.Com
The Chinese Drywall Complaint Center says, "as 1000's & 1000's of homeowners with toxic Chinese drywall homes in Florida, and the extreme US Southeast realize they are upside down on their home, and their home has toxic Chinese drywall-with a BK home builder & their home is worthless-they are going to walk. This is all about preventing it from happening to some new innocent family." They say, "someone has to try to protect these people. We think our Chinese Drywall Inspection Initiative is a very important service. The banks don't care, the flippers don't care, we care." http://ChineseDrywallComplaintCenter.Com
The Chinese Drywall Complaint Center says, "we are not going to back off on identifying the 10,000's of thousands of homeowners still living in a Florida, or Gulf State homes with Knauf Tianjin toxic Chinese drywall, or the dozens of other toxic Chinese drywall makers. Toxic Chinese drywall is the worst environmental homeowner disaster in US history. We want to get you identified, and continue to try to get you help-especially if you have Knauf Tianjin Chinese drywall." http://ChineseDrywallComplaintCenter.Com
(United States District Court-Eastern District of Louisiana MDL Case #2047)
###