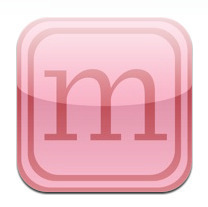 We design all momAgenda products to keep the information you and your family need in one place
New York, NY (PRWEB) September 8, 2010
Tech-savvy moms looking for a way to upgrade their organization - the search is over! momAgenda has announced the newest addition to its line of luxury day planners: the momAgenda iPad app. To celebrate momAgenda's first foray into digital day planning, the company is hosting the Pick That App, Win an iPad giveaway, where contestants can vote on the next mobile app from momAgenda and be entered to win an iPad.
The momAgenda iPad app has all the features momAgenda users have come to know and love: multiple calendar views, space to include the schedules of every family member, and famous quotes to help inspire moms on hectic days. The similarities between the app and the company's famous pen-and-paper planners don't stop there. "We design all momAgenda products to keep the information you and your family need in one place. The momAgenda iPad app is no different," explains Nina Restieri, President of momAgenda and mother of four. The momAgenda app keeps track of birthdays, cell phone numbers, email addresses, and more. "One perk with the app is the option to send automatic text message alerts to various members of your family when they have an event coming up. It's a lifesaver, especially if you have forgetful teens!" says Restieri.
The momAgenda app is available at the iTunes Store.
To debut its new iPad app, momAgenda is hosting a contest giveaway where one lucky contestant will win an iPad. Pick That App, Win an iPad contestants vote on what they want as the next momAgenda app and are automatically entered to win an iPad. "We are incredibly excited about this new, digital momAgenda, and we have big plans to keep creating helpful organization tools for moms," says Restieri. "This contest is designed to give us a better idea of what moms want. There is space on the contest form for contestants to write comments and suggestions, and we strongly encourage everyone to use it."
Contest voting is open September 8 – September 14; the iPad winner will be drawn at random on September 14.
About momAgenda:
Since its inception in 2005, momAgenda has grown annually to include a diversified range of products that help organize the lives of mothers and others, including day planners, home organizers, and helpful pads. momAgenda is designed to help the pieces of everyone's personal puzzle – family, career, home and social life – come together.
# # #