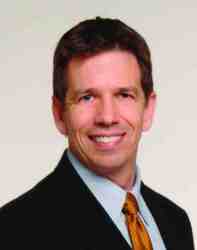 "We created the Healthcare Marketing Exchange as a free, information-rich platform to share timely insights, ideas and real-world case examples."
Tustin, CA (PRWEB) September 8, 2010
Stewart Gandolf, Co-Founder of Healthcare Success Strategies, today announced a new medical marketing blog for doctors and executives who lead medical groups, hospitals, device manufacturers, private practices, pharmaceuticals and other healthcare organizations.
"We created the Healthcare Marketing Exchange as a free, information-rich platform to share timely insights, ideas and real-world case examples."
Updated almost daily, the new blog is authored by Healthcare Success Strategies' thought leaders including Gandolf and Co-Founder Lonnie Hirsch, plus other contributing experts as well.
Recent posts include advice about attracting new patients, healthcare social media, hospital marketing and PR, medical advertising, publicity and many other topics. All major healthcare professions, specialties and organizational types are covered.
Gandolf continues, "The Exchange will also allow our clients, subscribers and website visitors to easily share their own insights and experiences as well. We are very excited to provide this powerful resource to doctors and healthcare executives worldwide."
Healthcare Success Strategies (HealthcareSuccess.com) is a highly respected medical marketing company that provides consulting, marketing services and educational products. In addition to the Healthcare Marketing Exchange, the company's educational products also include a popular medical marketing newsletter (10,000 subscribers),nationwide seminars and instructional CDs and DVDs.
###