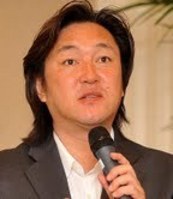 From the moment we launched we knew we wanted to put our money where our hearts were and we wanted to set up our Giving Program.
Little Rock, AR (Vocus) September 9, 2010
The Almighty Bible is a 21st Century biblically accurate graphic novel series of books and iPAD/Phone applications that are revolutionizing the way young people read the bible. "From the moment we launched we knew we wanted to put our money where our hearts were and we wanted to set up our Giving Program." says Kevin O'Donnell co-producer of the books and applications. Pastor Charles Kim has been involved in Youth Ministry for close to 20 years. He has lead missionary programs around the world, most recently to some of the most destitute sections of India's sprawling cities. He is currently working on a multi-million dollar project to put computers in the hands of impoverished children. As a first step, free versions of The Almighty Bible, will be installed on all of the computers being given away. "I first met Pastor Kim through work he is doing with young Christians in Korea. I was so impressed that when we decided to initiate our Giving Program, he was the first person on my list to head it up." says Daniel Park, CEO of Apple of the Eye, publishers of The Almighty Bible (http://www.thealmightybible.com).
Pastor Kim began his career in Youth Ministry on the UCLA campus where he established a church program nearly 20 years ago. He is currently directing the Next Generation Ministry at THMC (http://www.thmcla.org). "I was approached by Daniel and agreed to look at what he and his partners were doing. I brought a copy of Genesis home and within a day my 10 year old son had finished reading it and was asking me for Exodus. I knew this was something unique and I immediately agreed to help in any way I could." says Charles Kim.
The Almighty Bible combines high quality illustrations with concise but biblically accurate text that makes the bible more accessible than it ever has before. "The stories in the bible were originally told around camp fires, they were dramatic and engaging. They weren't reduced to boring black type for generations. We're trying to bring the excitement back." says Dong Chung, who is heading distribution for the books. A part of all proceeds will be going into a fund that Pastor Kim will be overseeing. The immediate goal is to get the books into the hands of young Christians who can't afford them. "We will also be working with prominent Youth Ministers to insure that The Almighty Bible is as effective a tool for spreading God's word as is possible." says Charles Kim.
The Almighty Bible is part of a new wave of projects that are making "giving" a part of their business plan from the beginning. Companies like Tom's Shoes have shown that you can mix social kindness with business success. According to the CECP (http://www.corporatephilanthropy.org/), although the USA was in a financial downturn during 07'-08', 53% of companies continued to increase giving. This helps to show that corporations have more incentive to give than just to look good in times of high profit. The Almighty Bible wants to be a part of this positive trend, and to draw upon Pastor Kim's experience which includes directing, producing and mobilizing students for large international conferences, such as JAMA New Awakening, DCLA, Next Wave Convention (Youth Specialties Korea), and FRESH. His experience with Christian musicians includes working with Chris Tomlin, the David Crowder Band, Starfield, Matt Redman, Kutless and SonicFlood.
Produced By:
Golden Dog and My Legacy Press - http://www.mylegacypress.com
Contact The Almighty Bible:
Interviews, Quotes, etc.: press(at)thealmightybible(dot)com
Distribution, Licensing: rights(at)thealmightybible(dot)com
General Questions: info(at)thealmightybible(dot)com
Dan Cordie
The Almighty Bible
(701)885-1538
dan(dot)cordie(at)thealmightybible.com
###