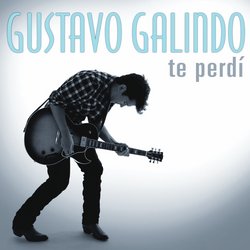 Miami, FL (Vocus) September 8, 2010
Native to Mexico, 27-year-old Gustavo Galindo found his musical inspiration in artists such as Juanes, Cafe Tacuba and Julieta Venegas. Growing up in Los Angeles, Gustavo added American Rock to his musical palette, an experience that wove his Latin rhythmic roots with fibers of Rock 'n' Roll resulting in this amazing and fresh talent.
Gustavo is currently working on his first full-length album, Entre la Ciudad y el Mar (Universal Music) with multi Grammy and Oscar-winning producer Gustavo Santaolalla - scheduled to debut later this year.
Be a part of this rising sensation, and in addition, attendees of the Summit will get the chance to discuss best practices, challenges, and how to gain competitive business advantages while listening to presentations from an All-Star speaker line up including the first Latino Pulitzer Prize winning Author, Oscar Hijuelos. The Summit fosters an environment of candid dialogue where cutting edge research and business-building initiatives are revealed.
To register for the Multicultural Marketing Summit please visit http://www.multiculturalmarketingsummit.com, or for more information, email summit(at)geoscape(dot)com or call 1-888-309-2005. Seating is limited and a sell-out is anticipated, so register early
About Multicultural Marketing Summit
The 7th Annual Multicultural Marketing Summit is produced and hosted by Geoscape® and brings together the state-of-the art in geo-demographics, analytics, strategy, and best practices across industries. Presenters share knowledge and insights on ground-breaking research, professional experiences, and techniques specific to marketing, media, and distribution with in an increasingly diverse business environment. The event will take place Oct. 27th-29th, 2010at the Epic Hotel in Miami, Florida.
###