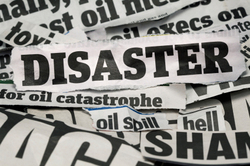 Just watching the underwater video of the oil spill leak is like watching the 1986 Challenger Shuttle explode over and over again
West Palm Beach, FL (PRWEB) September 10, 2010 -
The oil spill in the Gulf has the potential to do mental health and addiction damage to many individuals throughout the United States, according to Dr. Mark Agresti, psychiatrist with Mark Agresti, M.D. & Associates in West Palm Beach, Florida. "Just watching the underwater video of the oil spill leak is like watching the 1986 Challenger Shuttle explode over and over again" says Agresti. "The major difference is the length of time this event has been going on."
With many years of practice dealing with both mental health issues and addictions, Agresti brings to light the depressive effect such an event has on anyone watching the video each day, the Senate hearings, and the daily News reports.
According to a study on distant traumatic effects and related conditions on children, who watched the Challenger explosion on television, reported in the American Journal of Psychiatry in October 1999, "distant traumas appear to be one of a newly defined spectrum of trauma-related conditions … [that] may affect large numbers of normal children." The conclusions were further substantiated by the joint Massachusetts General Hospital and Harvard Medical School study in 2006, Effect of Tragic Events on Children, conducted after the 9/11 tragedy. Of 166 children and 84 mothers who had no direct contact with the event, 5.4% of the children and 1.2% of the mothers suffered Post-Traumatic Stress Disorder (PTSD) symptoms from the event.
"It has long been held," continued Agresti, "that such tragic events can trigger an increase in depression and anxiety," citing a 1993 study of the aftermath from the Exxon Valdez oil spill. It found that, even a year afterward, 20.2% of 599 adults from 13 Alaskan communities suffered from general anxiety disorder, another 9.4% had PTSD, and general depression was widespread.
"We are already seeing many of these effects within the Gulf Coast areas directly affected by the current oil spill," said Agresti. "The 55-year-old charter boat captain, William Allen Kruse, in Alabama who took his life in June." Through public interviews, his family and friends felt his suicide was a direct result of the oil spill, noting the strain of losing his livelihood and that of his crew, as well as having to work for the company that caused all of the grief. The BBC also reported an increase in domestic violence among Alabama families with reported cases up 320%. They also noted that the suicide prevention lines in Louisiana had increased from 400 calls at the first of June to 2,400 by the end of that month.
"I have seen too much of the results of depression," continued Agresti. "Adolescents and older adults - from 40s and 50s on - are hit the hardest." An annual study by the Substance Abuse and Mental Health Services Administration (SAMHSA) reported in its 2007 showed a correlation between depression and first-time use of alcohol or drugs by adolescents. The survey found that depressed youths were twice as likely to try drugs or alcohol for the first time than those teens not depressed.
Obviously, "our first concern are those directly affected by this oil spill - those that live right on the Gulf Coast," noted Agresti. "They are already experiencing the cascade of negative life events and, as with William Kruse, are in need of immediate help from the mental health community, especially since many recently suffered a similar event with Katrina. They are at high risk of emotional meltdowns - depression, substance abuse, and even more suicides, if left untreated. Medical counseling is crucial."
"And with the length and severity of this event with everything detailed daily in the News," continued Agresti, "we are surely going to see more depression and even its after effects as we move outward from the Gulf. This is a negative event with such wide-reaching effects for people throughout the United States. Don't think you are immune just because you don't live on the Gulf Coast."
Agresti urges anyone who is feeling depressed - tired and sleeping a lot, thoughts tend to be negative all the time, don't enjoy things you used to, and feeling anger for no reason - to seek medical help immediately. The alcohol and drugs will only make your situation worse. Domestic violence can lose you your family. Seek help now.
###