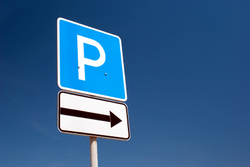 Our service takes the hassle out of finding parking
San Francisco, CA (PRWEB) September 9, 2010
September 8, 2010 – Finding a parking space in San Francisco has become a whole lot easier thanks to GottaPark. The http://www.gottapark.com website allows residents and visitors to San Francisco to reserve parking at one of more than 10,000 parking spaces throughout the city.
"Our service takes the hassle out of finding parking" said GottaPark Co-Founder and CEO Mike Somoza. "If you live in the city or visit San Francisco and need a spot for a meeting, dinner, show or Giants game we have a perfect reserved spot waiting for you."
GottaPark has great rates for event parking, such as San Francisco Giants parking near AT&T Park for under $10 and Orpheum Theatre parking for under $6. They also have parking at all major attractions in the area including the San Francisco International Airport, Union Square, the Financial District, Fisherman's Wharf, North Beach, Civic Center and even the Oakland Airport.
GottaPark also provides significant savings to vacation and business travelers by offering convention parking, hotel parking and even cruise ship parking. "With hotel parking rates so high, why pay them?" Somoza said. "It's easy to reserve a guaranteed spot at a very affordable price for your entire vacation on our site."
Reserving a spot at GottaPark is easy with a handy map providing listings of the parking destinations closest to the desired location. Drivers choose their preferred location, pay with a credit card and take the printed receipt with them to the parking garage. The whole process takes about five minutes – definitely less time than driving around looking for a spot on a busy weekend evening.
For more information about GottaPark, or to find a parking spot, please visit their website at http://www.gottapark.com.
About GottaPark:
San Francisco-based GottaPark has created a 21st century solution to the problem of finding a convenient parking location. Their goals are to reduce parking congestion and to simplify the process of finding parking.
GottaPark brings together private residences, commercial businesses and other organizations that have available parking with people looking for parking. The result is that drivers get reserved parking at a competitive price while parking space owners can market their spot to drivers all over the world.
GottaPark currently lists parking spaces in the San Francisco Bay Area and in Seattle. More areas will be coming online soon. To check out their current parking inventory, or to reserve or list a spot, visit http://www.gottapark.com.
Media Contact:
Manjula Rajan
manjula(at)gottapark(dot)com
877-449-7275 x 105 (w)
415-633-6761 (m)
http://www.gottapark.com
###