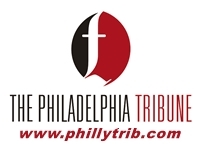 Philadelphia, PA (Vocus) September 8, 2010
More than 100 local and regional policy, government, business and healthcare leaders will participate in a Health Disparities Best Practices Roundtable Discussion on Thursday, September 9, 2010, at the College of Physicians of Philadelphia, Mitchell Hall, 19 S. 22nd Street, here.
The event, hosted by the Philadelphia Tribune, the nation's oldest and the Greater Philadelphia region's largest newspaper serving the African-American community, AmeriHealth Mercy Family of Companies and Independence Blue Cross, will engage area executives and decision-makers in a dialogue regarding key aspects of the nation's health care system. Panelists and attendees will discuss ways to create greater levels of equality in healthcare for Philadelphians. They will also acknowledge the best practices and effective health initiatives currently in place, in companies locally and statewide.
The City of Philadelphia has long faced challenges that disproportionately affect low-income and minority communities, as it relates to access to adequate food sources, quality residential communities and quality healthcare providers and services. More than 350,000 Philadelphia residents are under the poverty rate, nearly twice that of the nation (24% vs 13%). A study completed by Drexel University's Center for Health Equality found that low-income residents of Philadelphia are at risk for health conditions associated with old and deteriorating homes, as 40% of the homes in Philadelphia were built before 1930. African Americans (33%) and Latinos (30%) are also more likely to report having fair/poor health status than Whites (23%), while low-income individuals are more likely to have a chronic condition for which regular care is needed than those who are financially stable (37% vs 25%).
WHO:

Michael A. Rashid, president and CEO, AmeriHealth Mercy Family of Companies
Pamela S. Dickson, M.B.A., assistant vice president, Health Care Group, Robert Wood Johnson Foundation.
John A. Rich, MD, MPH, chairman, Department of Health Management and Policy, Drexel University
Arthur C. Evans, Jr., PhD, director, Philadelphia Department of Behavioral Health (DBH)
Glenn Ellis, president, Strategies for Well-Being, LLC
Jamahal C. Boyd, Sr., director, PA State Office of Health Disparities
More than 100 Policy, Government, Business and Healthcare Leaders
WHEN:
Thursday, September 9, 2010
8:00am – 9:30am
WHERE:
College of Physicians of Philadelphia, Mitchell Hall
19 S. 22nd Street
Philadelphia, PA
###