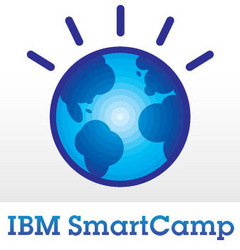 We are incredibly honored to be recognized by such an important and forward-thinking company.
Miami, FL (PRWEB) September 8, 2010
CareCloud today announced that it has been selected as a finalist in IBM's Silicon Valley SmartCamp program. SmartCamp is an exclusive global program sponsored by IBM with the goal of connecting innovative young start-ups and experienced mentors who want to build a Smarter Planet. Along with four other finalists, CareCloud was chosen from a field of over 200 contestants to spend a day networking with 25 world-class entrepreneurs, investors and industry experts in Silicon Valley.
CareCloud's web-based solutions for healthcare providers represent a quantum leap in usability and effectiveness over previous generations of medical practice management software at significantly reduced cost. By leveraging technology-enabled services to connect physicians, patients, and insurance companies to one another, the company is also eliminating the rampant inefficiency and wasteful spending that have traditionally plagued the healthcare industry.
"IBM's vision for a smarter, more efficient world, which they have demonstrated most recently through their commitment to cloud computing and virtualization, shows close parallels with our own," said Albert Santalo, founder and CEO of CareCloud, "and we are incredibly honored to be recognized by such an important and forward-thinking company."
Founder and CEO Albert Santalo will be attending the event on September 8th and 9th in San Francisco, CA, to describe his company's vision for a Smarter Planet, as well as to discuss the company's market strategies and business partnering objectives. The winner of the Silicon Valley SmartCamp will travel to Dublin in November for SmartCamp week, where the top companies from across the globe will compete for the title of "The World's Smartest Start-up."
About SmartCamp
SmartCamp is a part of IBM's Global Entrepreneur initiative to help start-ups capture new business opportunities. In today's challenging economic environment, technology start-ups can struggle to bring new ideas to market. IBM has opened its resources to help this next generation of entrepreneurs capture emerging business opportunities in fast growing industries such as energy and utilities, healthcare, telecommunications and government.
About CareCloud
CareCloud is a web-based software and services company that modernizes the workflow in a medical practice. Visit CareCloud online at http://www.carecloud.com, blog.carecloud.com, or http://www.twitter.com/carecloud.
# # #