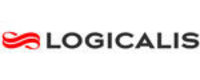 If you're an IT pro and you've tied your worth to the company to your ability to manage the day-to-day operations of the business' infrastructure, you're going to be frustrated
Farmington Hills, MI (Vocus) September 14, 2010
IT professionals are increasingly called upon by their CEOs and CFOs to examine options for lowering the company's overall IT costs. While most savvy IT pros know there is a financial gain to be had, they often resist looking into outsourcing models because of the mistaken belief that their value to the company lies primarily in their ability to manage the company's technical infrastructure.
"If you're an IT pro and you've tied your worth to the company to your ability to manage the day-to-day operations of the business' infrastructure, you're going to be frustrated," says Mike Alley, director of outsourcing solutions for Logicalis, Inc., an international provider of integrated information and communications technology (ICT) solutions and services. "Savvy IT pros today know that their real value lies in using their technical talents to provide strategic IT services to help their companies' business units interface with customers and add to the bottom line, not in performing routine maintenance and daily break/fix tasks."
Awareness of these six common outsourcing myths can help IT pros better evaluate outsourcing options such as managed services that can actually free them from routine tasks, providing them with additional time to focus on the very things that add business value, preserve their jobs and make them invaluable parts of the corporate team.
Six Common Outsourcing Myths That IT Pros Need to Understand
1. You Have to Turn Over the Keys to the Kingdom: IT execs often believe that bringing in an outsourcing partner means turning over control of their entire infrastructure to that partner – the exact opposite of what should happen. An outsourcing provider should be an extension of your staff, each having defined areas of responsibility and processes in place that guide you to a smooth working relationship.
2. My Staff is so Lean Today there is No Way You Can Save Me Money: The shared resource model that a managed services provider employs spreads highly trained resources across multiple customers giving you on-demand access to high-level, very skilled technicians. If you have a large SAN, for example, you don't need a level three expert on staff, but you do need that person's expertise some of the time – in this model, you pay only for what you use.
Want to know more about how managed services works? Read the feature article, "Managed Services: Efficiency On Demand," here: http://www.us.logicalis.com/pdf/Managed%20Services%20Feature%20Story.pdf
3. You're Taking Away My Reason for Existence: The real purpose for an internal IT organization is to provide competitive advantages through technology that is tailored to their companies' business units. Most IT organizations, however, are spending nearly 80 percent of their time just keeping their infrastructure up and running, something a managed services provider can do cost-effectively, allowing internal staff to get back to what they do best – strategic IT planning.
Find out how one company, Johnsonville Sausage, uses managed services to reduce its IT costs and add new business functionality through its own IT staff here: http://www.us.logicalis.com/knowledge-share/videos/johnsonville.aspx
4. You Don't Know Enough about My Business to be of Value: What an outsourcing partner does know is how to efficiently and cost-effectively perform the day-to-day tasks – like break/fixes and patches – that keep an IT infrastructure running and available. This means the IT staff can stop fighting fires and concentrate on more strategic initiatives.
5. I Need Someone to be On Site: Today, most IT support tasks can be accomplished remotely using tools that monitor and report events to a service desk. By simply investigating the provider's security and audit capabilities, clients can be assured the remote access they are granting is as secure as having that person in the building. In those cases where an on-site person truly is required, an outsourcing partner can usually accommodate that need.
6. I can Choose a Provider through an RFP based on Price: Choosing an outsourcing provider is not as simple as acquiring a piece of hardware. They all have different core services, degrees of flexibility, and levels of security and compliance that won't be evident in their proposal. If you just use an RFP to make a selection based on price, you'll miss the opportunity to choose a long-term partner who can provide the best relationship for you.
About Logicalis
Logicalis is an international provider of integrated information and communications technology (ICT) solutions and services founded on a superior breadth of knowledge and expertise in communications and collaboration; data center optimization; application development and integration; and outsourcing and managed services.
With its international headquarters in the UK, Logicalis Group employs over 1,900 people worldwide, including highly trained service specialists who design, specify, deploy and manage complex ICT infrastructures to meet the needs of over 6,500 corporate and public sector customers. To achieve this, Logicalis maintains strong partnerships with technology leaders such as Cisco, HP, IBM and Microsoft.
The Logicalis Group has annualized revenues in excess of $1 billion, from operations in the UK, US, Germany, Latin America and Asia Pacific, and is fast establishing itself as one of the leading IT and Communications service providers, specializing in the areas of advanced technologies and services.
The Logicalis Group is a division of Datatec Limited, a $4.2 billion revenue business listed on the Johannesburg and London AIM Stock Exchanges (LSE/JSE: DTC).
For more information about Logicalis, visit http://www.us.logicalis.com.
###