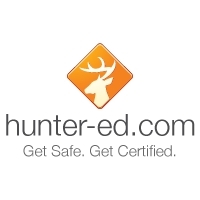 Your site has been great. I thought it was gonna be a drag and boring, but I have actually enjoyed the course very much.
Dallas, TX (PRWEB) September 10, 2010
Successfully completing a hunter education course is mandatory for most hunting license buyers born on or after January 1, 1975. With Hunter-Ed.com, people learn the official hunter education material that is taught in Idaho classroom courses. Students take the fast-paced Idaho hunters safety course online when it fits their schedule, then complete their hunter education certification by attending a Field Day led by Idaho hunter safety instructors. Students completing the hunter education course may then purchase an Idaho hunting license.
Hunter-Ed.com's new-and-improved Idaho online hunter safety course is similar to the recently-launched Hunter-Ed.com Alabama course. A student wrote to Hunter-Ed.com: "Your site has been great. I am a Marine and have had countless hours behind all sorts of weapons but the information I have received from your course has been irreplaceable. I thought it was gonna be a drag and boring, but I have actually enjoyed the course very much."
Since 2002, more than 1 million students have taken a Hunter-Ed.com hunter safety course. Hunter-Ed.com's hunter education course content and presentation has been continuously refined through extensive review by hunting and firearm safety authorities. Although its courses have received many positive reviews through the years, Hunter-Ed.com continues to add extras and special features designed to appeal to today's hunters.
"We are gratified that so many state agencies and students have selected Hunter-Ed.com to be their hunter education partner," says Kurt Kalkomey, President. "Hunter-Ed.com continually innovates so that we can introduce more folks to the rich heritage of hunting. Our motto is 'Get safe, get certified' so you can maximize your enjoyment of the outdoors. These days, very few people can devote an entire weekend or multiple week nights to take a classroom hunting course. The Hunter-Ed.com online course saves time and money, and opens up hunting opportunities for young people."
Hunter-Ed.com's Idaho hunters safety course (http://www.Hunter-Ed.com/Idaho/) material is free to the public. Students pay $24.50 to print out a Hunter Education Internet Course Voucher that admits them to a Field Day.
Hunter-Ed.com is a division of Kalkomey, Inc. which publishes more than 190 hunter education products selected by 48 states. For more information about official hunter safety courses and state requirements for hunters education, please visit Hunter-Ed.com (http://www.Hunter-Ed.com/).
# # #