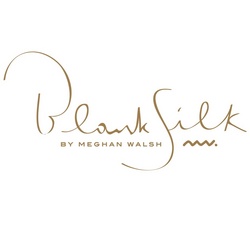 "The vivid colors of India draw me time and time again."
New York, NY (PRWEB) September 8, 2010
Elegant sophistication will be the hallmark of Meghan Walsh Blank Silk's Spring 2011 Premiere Presentation, to be shown at Ramscale (463 West Street between Bethune and Bank Streets) on September 9th, 2010 between 4-6PM.
"I was inspired by the timeless style and ease of the sophisticated ladies of traditional Rajasthani culture." Walsh said and added, "There is also a concentration on the American classic look of 20's & 30's."
Meghan Walsh spent four months in a private haweli in Jaipur, India developing her new line. She is known for her work as an accomplished fine arts painter and her philanthropic contributions especially to The National Center for Missing and Exploited Children, the US Polo Associations - Palm Beach, FL & New York - as well as the Tribeca Open Artists Studio.
"I first spent time in India trekking throughout the country in 2003," Walsh relates. "I've returned to the Continent often for its culture, for inspiration; collecting mental images of color, texture and feeling. The vivid colors of India draw me time and time again."
Combining her concentrated studies of Painting, Graphic Design and Eastern Religion - Hinduism at Elon University, and extensive coursework in Couture Embellishment & Applique at The Parsons School of Design, Meghan Walsh had a larger vision in mind; she wanted to journey in search of embodying all that she was inspired by and applying it to form. Meghan Walsh Blank Silk for Spring 2011 is the first bold step of that course.
# # #