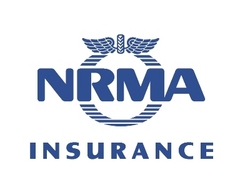 females are feeling more anxious on the road
(PRWEB) September 10, 2010
NSW drivers need to keep their cool while at the wheel, with new NRMA Car Insurance research revealing that more than one in three are getting stressed while driving and females are more likely to feel the most frazzled*.
A survey of 500 NSW drivers showed that 40 per cent find the morning the most stressful time of day to drive.
NRMA Car Insurance spokesperson Sue Hawkins said we want to urge all drivers to stay calm while they're at the wheel.
'Our research showed that females are feeling more anxious on the road (43 per cent compared to 33 per cent of men), admitting that the tension is caused by a few factors including running late, other drivers on the road not merging correctly or ignoring the road rules and driving in an unfamiliar area.
'Busy lifestyles shouldn't compromise safe driving. If you are feeling stressed before you get behind the wheel, then we suggest you postpone your drive until you are more at ease or try and car pool with a friend or work colleague.
'The fact that NSW drivers are more likely to be stressed in the morning could indicate that we're all rushing to work and there may be more traffic congestion at that time, which is causing us to feel anxious.
'We recommend all drivers stay calm while they're on the road, stress can affect your concentration and losing focus for even one second, puts you at higher risk of a collision,' Ms Hawkins said.
NRMA Insurance recommends the following tips for drivers:

Consider adjusting your work hours if you can to avoid driving in peak hour;
Think about car pooling with other drivers to avoid driving five days a week;
Choose public transport if available;
If you're caught in traffic remember to take a deep breath, sit back and enjoy the time – getting frustrated won't help your safety or your stress levels.
Based on a survey of 500 NSW drivers by Pure Profile Research in July 2010.
NRMA Insurance is a leading insurance provider, offering Car Insurance, Home Insurance, Motorcycle Insurance, Travel Insurance, Business Insurance, Boat Insurance, Health Insurance and Caravan Insurance in NSW.
###