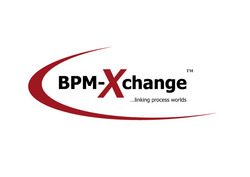 (PRWEB) September 11, 2010
The bidirectional integration of Oracle® BPA Suite 11 with Microsoft Visio® 2010 provides seamless linking of the business and IT teams into an integrated business process management (BPM) environment. The employment of Microsoft® SharePoint as a common process repository substantially enhances the BPM Governance Process with integrated version control and governance workflows.
As modeling component of the Oracle® BPM solution the Oracle® BPA Suite is a superior toolset for professional BPM users and business analysts designing applications by following the SoA paradigm. However, its enterprise scope and complexity may overwhelm business users and process owners with its sophisticated modeling capabilities. Average business users usually prefer more easy-to-use process design tools as a supplement to their standard office software for occasional process model documentation in the context of process capturing and mapping.
Microsoft Visio® is familiar to most office users and is rated as a competitive alternative to high end modeling tools. However, standard Microsoft Visio® does not provide or control process modeling methodologies and their conventions. The Visio® add-on BPM X Designer works seamlessly with Microsoft Visio®. It comes with a unique synthesis of intuitive simplicity in business diagram design along with the rigid enforcement of process standards with an intrinsic control of modeling method and consistency.
This allows to

Export process models in BPMN, eEPC, FAD or any other available Oracle® diagram type from Oracle® BPA Suite into Microsoft Visio® diagrams
Update, modify and add data in Microsoft Visio®
Create new process diagrams in Microsoft Visio®
Import and update process diagrams from Visio® in the Oracle BPA Suite as validated and compliant models
BPM-Xchange® creates a bridge, enabling the combined smart use of Microsoft Visio® within the business user office workplace with the strong enterprise capabilities of Oracle BPA Suite within the central process repository of an organization.
The solution works with Visio® 2007 and 2010, SharePoint® WSS and MOSS 2008 and 2010 as well as Oracle BPA Suite 10 and 11.
Read more about linking Visio® with Oracle® BPA Suite at http://www.bpm-x.com
Learn about the integration of Visio® and Oracle BPA® with videos at YouTube® http://www.youtube.com/user/BPMXGmbH
Volker RAUTENBERG
VP Product Management & Marketing
phone +49 (0) 6301 / 703-278
Volker.Rautenberg(at)bpm-x(dot)com
BPM-X GmbH
Business Innovation Center
Sauerwiesen 2
67661 Kaiserslautern - Germany
http://www.bpm-x.com
BPM-X GmbH develops and markets the BPM-Xchange® product suite. BPM-Xchange® is an Enterprise Application Integration (EAI) software specialized in master and meta data exchange and model transformations. It offers the integration of non-transactional data between a variety of tools, formats and methodologies.
Microsoft, Visio and SharePoint are trademarks of Microsoft Inc., USA. Oracle and Oracle BPA are trademarks of Oracle Inc, USA
###